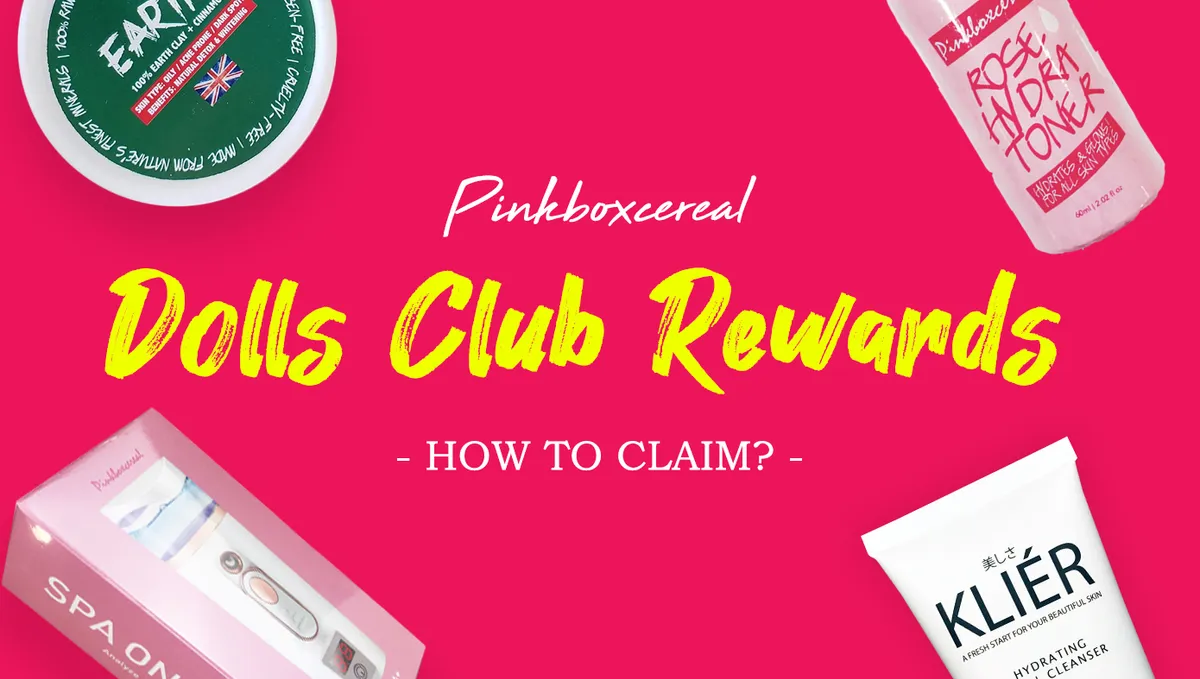 ---
*You can follow this steps to claim your rewards. For discount vouchers, please email us at hello.pinkboxcereal@gmail.com
STEP 1 :
Login into your Pinkboxcereal account and click on "My Account".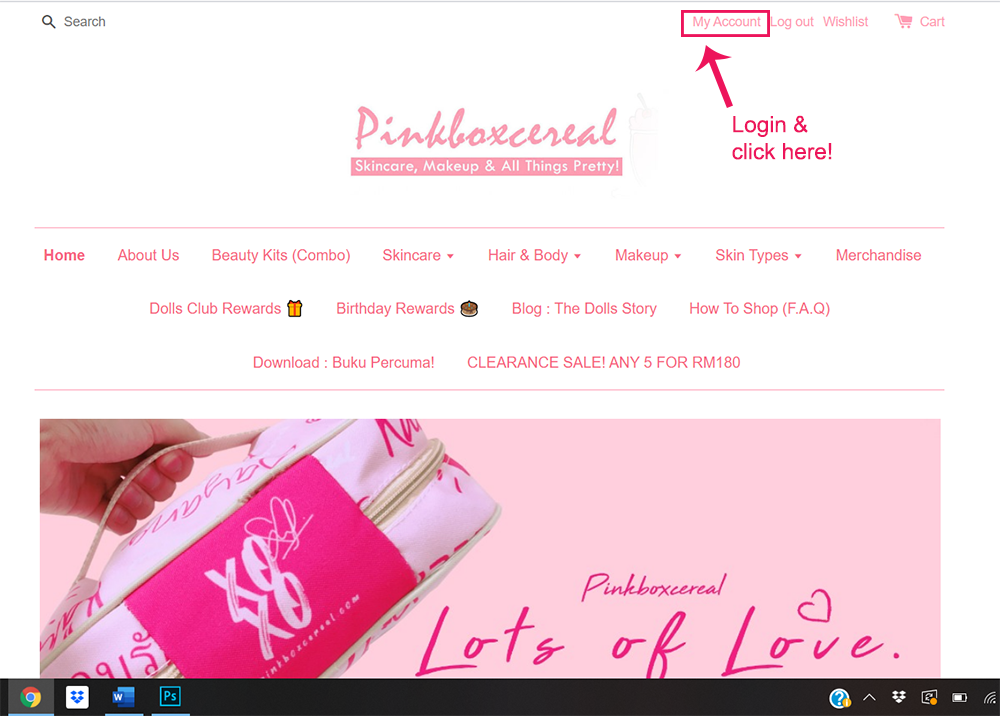 STEP 2 :
Total up your last month purchase from Pinkboxcereal.
(Please remember to total up correctly because you can only claim once)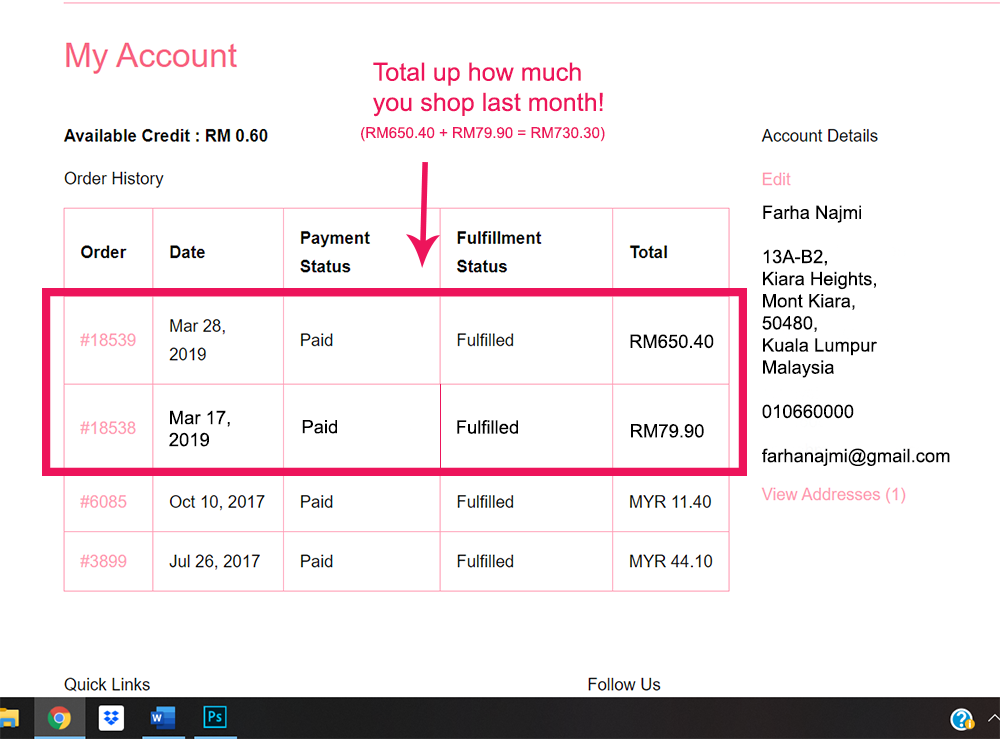 STEP 3 :
Click on Dolls Club Rewards on the top menu.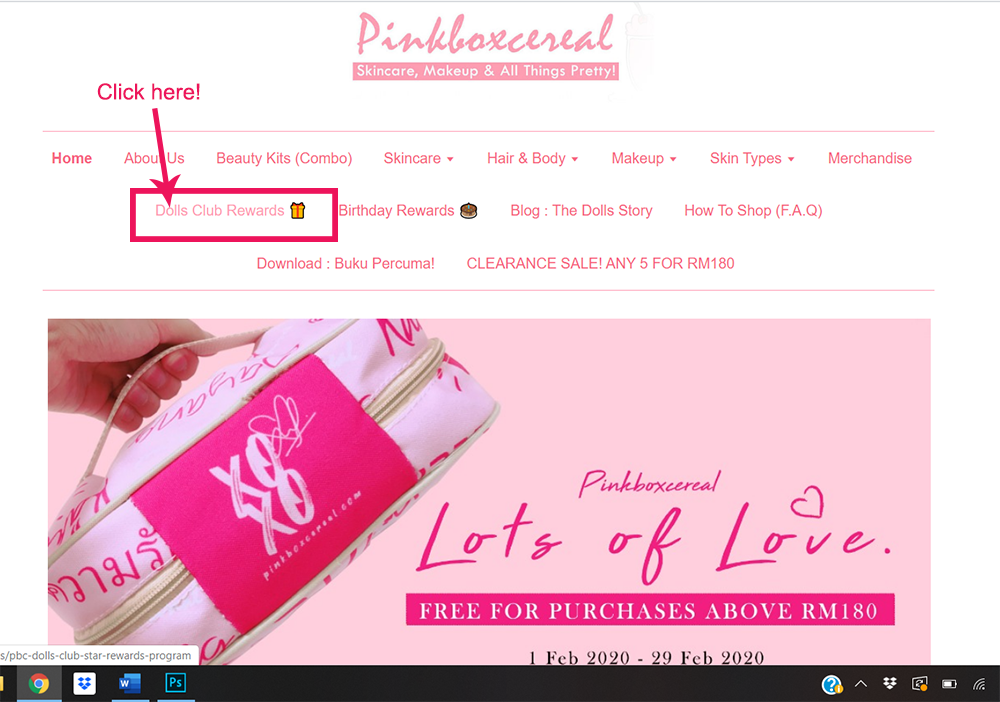 STEP 4 :
Choose rewards that meets the minimum of your purchase.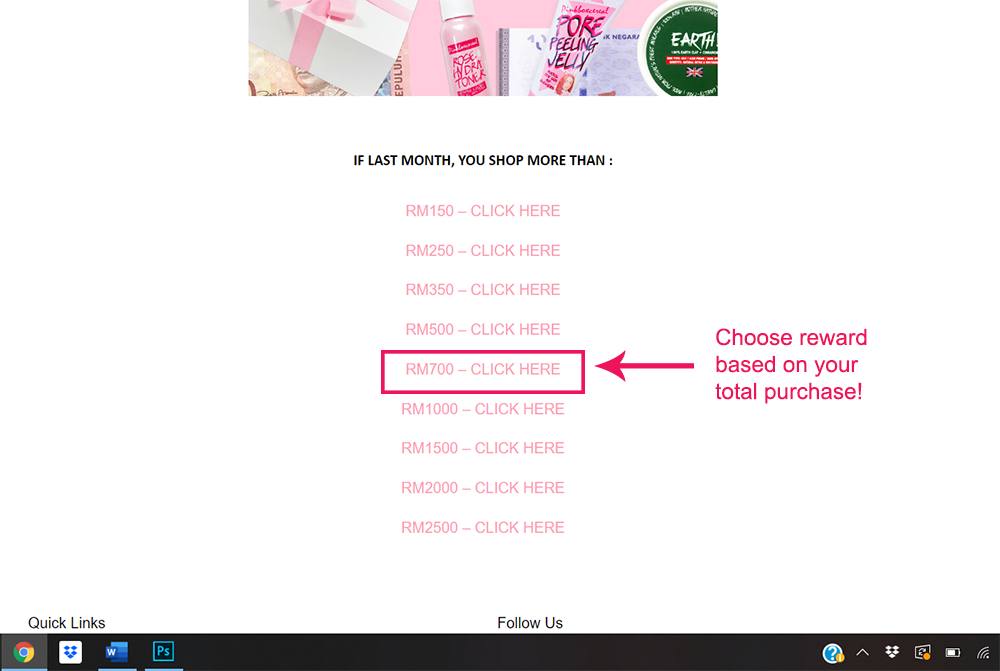 STEP 5 :
Choose the reward that you like & remember the option. Continue shopping like usual.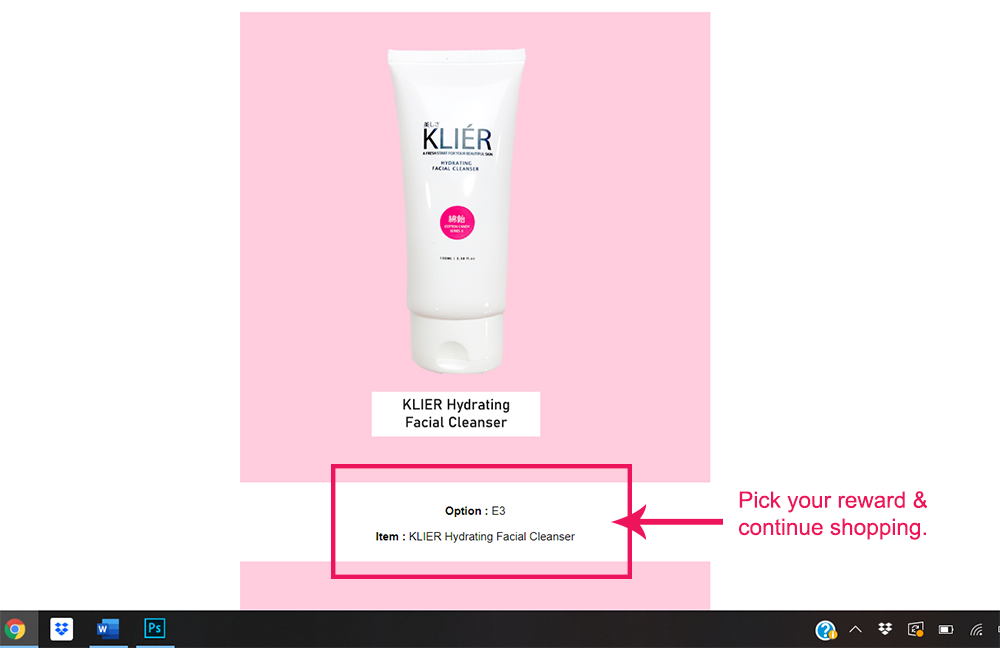 STEP 6 :
At the checkout page, insert the reward that you choose in the Remarks Section and proceed to payment.
For safety, please check the invoice in your email to see if the remark is wrong or missing. Please email us at hello.pinkboxcereal@gmail if you encounter any problems.