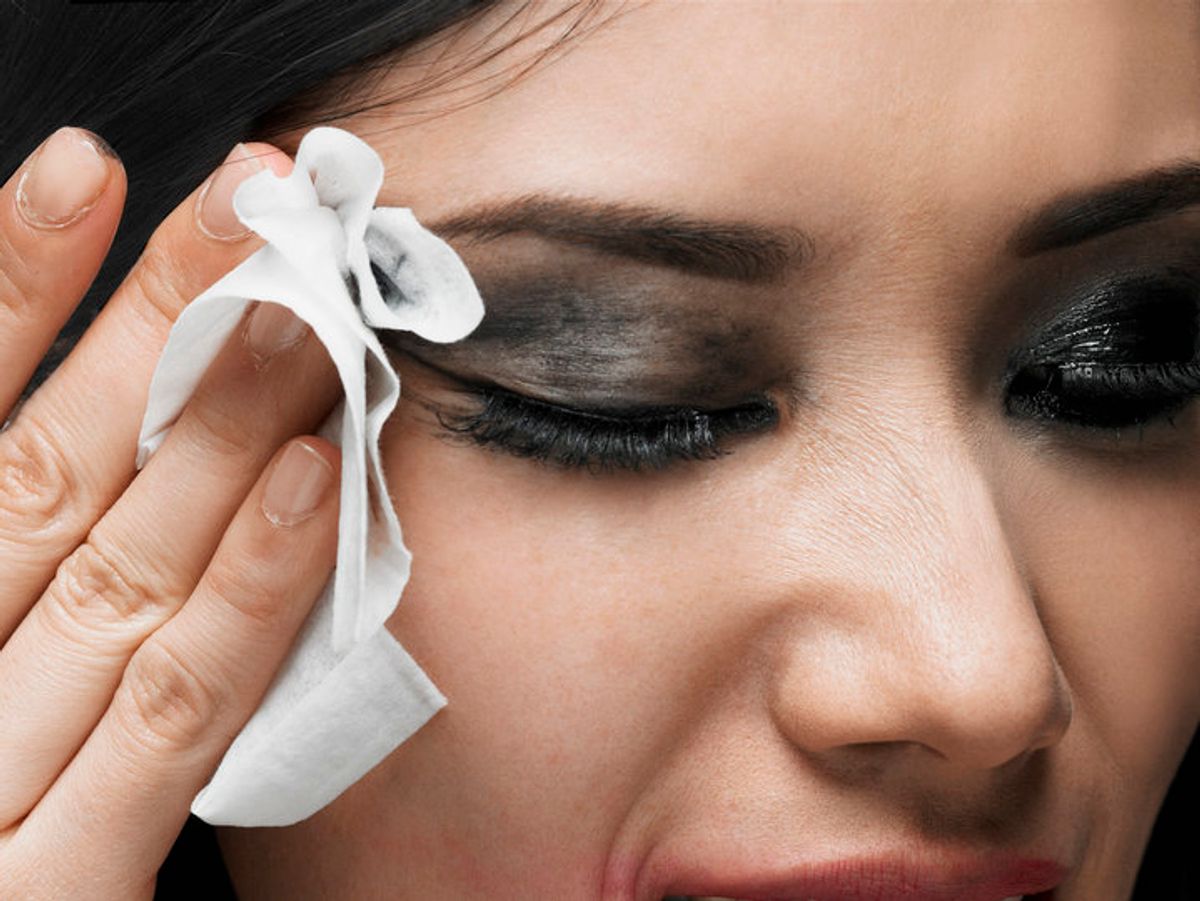 Nak Remove Makeup Pakai Apa?
Author : Bear from Pinkboxcereal
Semua orang pun setuju kan yang shopping & pakai makeup sangat best!
It gives us that confidence boost at work & di mana sahaja!
Tapi, bile part nak remove makeup................ 😓😓😓

Kebanyakan orang akan pakai wet wipes je untuk remove makeup, but it's surely is NOT the best way to get a very healthy skin. WHY?
Sifat semulajadi kulit kita adalah untuk serap semua benda yang ada di atasnya. Lagi-lagi dengan cuaca negara kita, Malaysian pores are larger in size compared to others. So makin banyak lah baki-baki foundation yang menyorok di celah-celah liang pori kita. The best way is to treat the wet wipes as a tool to only wipe the big chunk & the surface.

For a complete skincare routine, start with a cleansing water & a complete skincare routine afterward.

MICELLAR WATER AS YOUR CLEANSING WATER

Micellar water adalah soft water yang kaya dengan 'micelles'. Apa tu micelles?

Micelles adalah molekul-molekul kecil pencuci berasaskan minyak yang berfungsi untuk menarik kotoran & minyak. Micellar water mampu menarik semua kotoran, minyak & makeup dari kulit tanpa bahan kimia yang meyebabkan kulit jadi kering dan 'haus'.


Micellar water juga sesuai untuk digunakan untuk mencabut saki baki makeup di bahagian mata, kerana micellar water tidak mengandungi alcohol dan bahan-bahan kimia yang mengeringkan. Formulanya yang ringkas akan memastikan level minyak di muka sentiasa dalam good balance.


Penggunaan yang berterusan akan improve kelembutan & kecerahan kulit (kerana tiada baki kotoran, bukan kerana bahan yang memutihkan).

Sesetengah orang berpendapat, jika cabut makeup guna micellar water - tidak perlu lagi guna facial cleanser, toner & moisturizer. Ini boleh dilakukan untuk intermittent period di waktu siang (terutamanya sebelum solat & sebagainya). Tetapi sebelum waktu tidur, amat-amat penting untuk pastikan ada complete skincare routine.
MACAM MANA NAK PILIH MICELLAR WATER?

Micellar cleansing water yang baik adalah yang mana lepas kita bilas, kulit terasa licin & lembut. Micellar cleansing water yang tidak sesuai akan buatkan kulit kering & gatal. Pastikan anda dapatkan Micellar cleansing water yang sesuai dengan jenis kulit anda.


FCC/FARMASI MICELLAR CLEANSING WATER (3 in 1)
FCC Micellar Cleansing Water adalah antara micellar water yang terbaik di pasaran. Walaupun harganya sedikit tinggi dari yang ada di pasaran, FCC Micellar Cleansing Water sangat selamat & leaves your skin silky smooth & feeling fresh! Jika digabungkan sekali penggunaanya dengan FCC Micellar Facial wipes, kotoran dari udara & makeup amat senang ditanggalkan - tanpa mengeringkan kulit!

Anda boleh dapatkan FCC Micellar Cleansing Water sekarang di https://www.shoppinkboxcereal.com/products/farmasi--hearts--micellar-cleansing-water
Price/Options:
- Micellar Cleansing Water (RM48.75)
- Micellar Cleansing Water + Wipes (RM67.80)
Volume / Weight:
225ml
Features:
- Cabut baki makeup & kotoran secara lembut.
- Jadikan kulit lembap & segar selepas guna.
- Mengandungi Micelles & komponen water-oil friendly.
- Mencairkan & menarik keluar kotoran dari liang pori.
- Sangat mudah untuk digunakan.

Boleh dapatkan FCC Micellar Cleansing Water sekarang di https://www.shoppinkboxcereal.com/products/farmasi--hearts--micellar-cleansing-water.