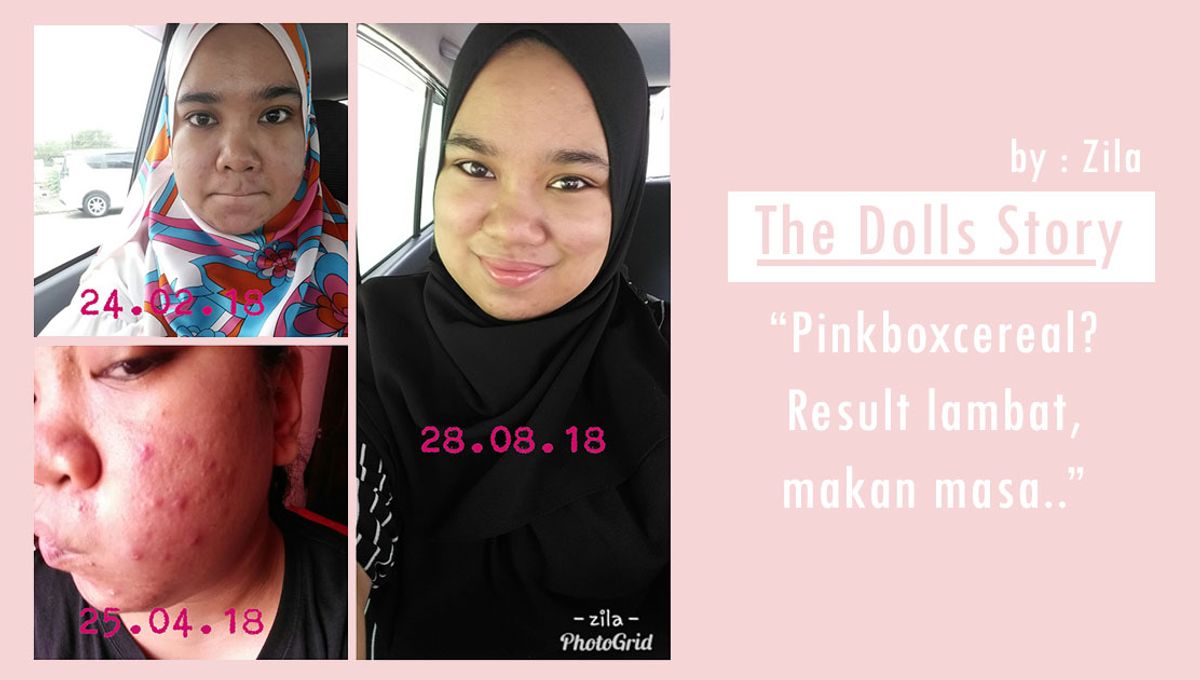 Hey dolls semua!

Nama saya Zila & saya nak share my skincare journey.




Bulan november 2017, saya start pakai produk 'timbang kilo'.

Itu pun sebab jealous tengok skin adik, bersih & putih melepak. Adik saya pakai produk tuu tak sampai sebulan, dah putih melepak. Saya pun try juga.

Produk tuu ada sabun, krim siang, krim malam, krim kunyit, lagi satu krim tak ingat namanya. First time apply kat muka, wow, pedihnya muka ni, sampai berair mata. Pedih & panas, sakit. Sabunnya, memang laa rasa bersih, tapi mengeringkan kulit, kulit rasa tegang & macam tertarik ketat.
Sebulan pakai produk tuu, kulit muka memang putih. Tapi jerawat besar mula timbul sebiji, kat pipi. Masa nak masuk bulan kedua, adik saya inform, produk tuu ada mercury, produk tuu juga telah diharamkan di negara brunei. Saya terus stop.

Saya stop dalam 10hari. Saya try skincare product dari drugstore. S*** R**** G****. Muka jadi semakin teruk. Jerawat berlumba-lumba tumbuh. Kulit muka makin teruk. Kusam. Tak bermaya.|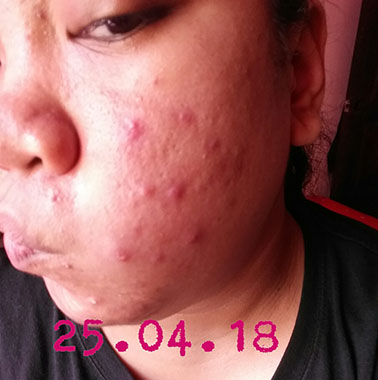 Saya hampir give up. Benci tengok muka kat cermin.
Lepas sebulan, stop.
Bulan mac 2018, saya terbuka hati nak try produk dari Pinkboxcereal. Sebelum tu saya memang dah tahu produk Pinkboxcereal, tapi tak berapa yakin & saya tak ada ilmu pasal produk. Lepas tengok semua video Shaf kat Youtube, baru timbul rasa minat nak cuba. First kit yang saya beli adalah "Week 1 #kittynakkahwin".

Sejak tuu saya amalkan skincare routine yang kak shaf ajar & team Pinkboxcereal share.

Memang result nya lambat, makan masa.

Saya mengeluh, kenapa laa dah jaga kulit, tapi kulit masih tak ada perubahan.
Saya email kak shaf, minta pendapat. Kak shaf & team Pinkboxcereal banyak tolong saya, tolong bagi kata nasihat & semangat.

Bila dah salah pakai produk, memang susah sangat nak sembuh.Tapi kena ada kesabaran yang tinggi. Mental & hati kena kuat, teruskan skincare routine yang betul.

Sekarang dah lebih 6 bulan amalkan skincare routine yang betul, produk dari Shoppinkboxcereal.com.

Kulit muka semakin sihat.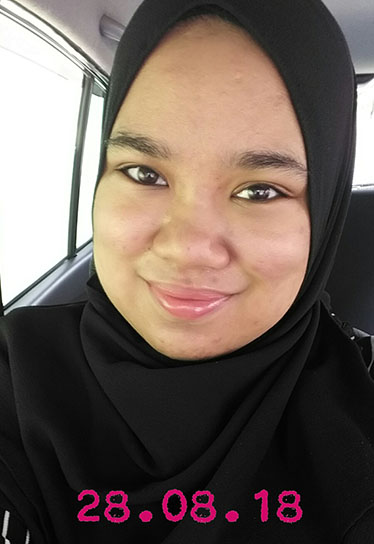 Jerawat memang akan tumbuh, bila waktu period nak datang (hormon laa tuu!). Jerawat tumbuh pun kecil jee. Tak macam dulu, jerawat besar-besar. Sekarang bekas jerawat pun semakin berkurang.

Syukur sangat!
Terima kasih kak shaf!
Terima kasih Pinkboxcereal!

Ini adalah antara products yang saya amalkan:

1. Pinkboxcereal Beauty Water PH5.5
2. Pinkboxcereal Magic Sponge
3. KLIER Hydrating Cleanser
4. Scrub District
5. Earth! Claymask
6. Pinkboxcereal Hydra Kit ( + Rose Acne Toner)
7. Argania Aquaceutical Mist
8. Nadre Super Toner
9. Pinkboxcereal Rose Gold Water
10. Pinkboxcereal HA Water Gel
11. KLIER Hydrating Moisturizer
12. Claypatra Bentonite Clay Lotion
13. WonjinEffect Baby Glow Cream
14. Nadre Super Tinted Sunscreen

***harap sangat kak shaf dapat baca feedback ni.
Thank you so much!
-Zila


---

If you're interested in getting all of the products above, head on to
www.shoppinkboxcereal.com & get a special promo on your first purchase!
---------------------------------------------------------------------------------------------
If you're interested in featuring your story with Pinkboxcereal in this blog,
please write to us at hello.pinkboxcereal@gmail.com & we will share your story here!