As we know, UV rays emit by the Sun can be harmful and dangerous to our skin. It is essential to keep our skin protected all the time under the sunlight. The best way to do so is by applying sunscreen before we leave the house. Sunscreen works as a chemical barrier on our skin and reverse the harmful effects from the UV rays. The application of sunscreen can be an easy step, as part of your skincare routine. It is also a perfect base for your makeup. However, there are so many types and brands of sunscreen available in the market. To choose the best sunscreen, you must know your skin type as well as the kind of protection you want for your skin. Nevertheless, this is a list of best sunscreens you must have in your wish list.
La Roche-Posay Anthelios Clear Skin Dry Touch Sunscreen SPF 60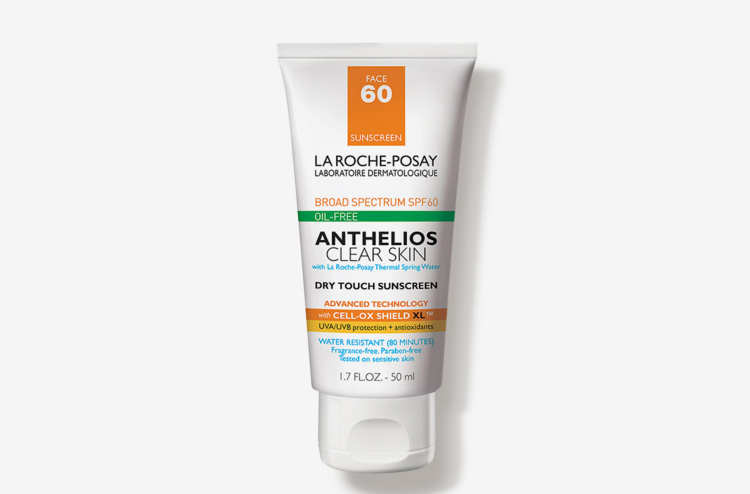 This sunscreen acts as a chemical barrier that absorbs rays very well. It is also suitable for acne-prone skin as the formula and texture are not sticky. This oil-free sunscreen contains ingredients that can protect your skin against UVA rays.
BeautyMaker : Perfect Essence Sunscreen SPF 50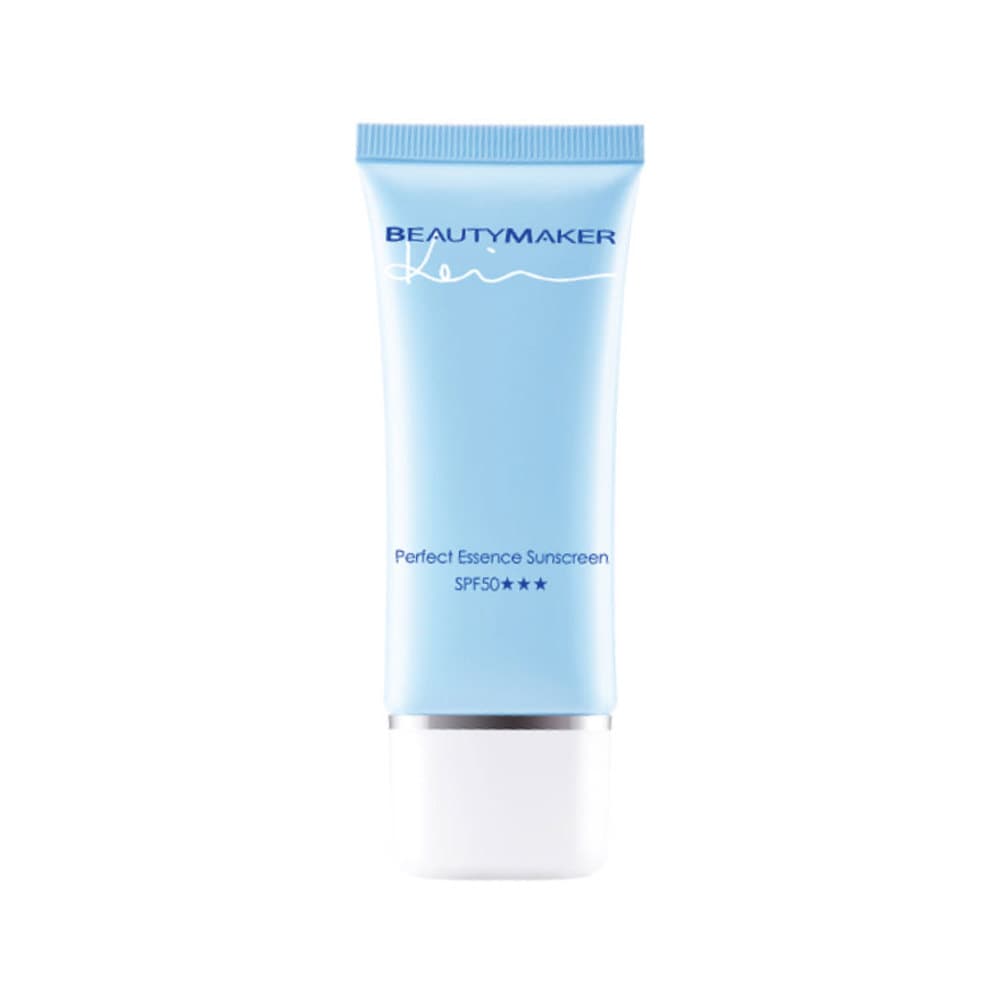 This sunscreen is a water-based sunscreen, which is very suitable for dry skin. With gel-like texture, it is super light on your skin and does not leave white cast at all. This hydrating and light sunscreen is formulated with deep ocean water, hyaluronic acid and vitamin C. These ingredients will keep your skin protected and well hydrated at the same time!
Cosrx Aloe Vera Sunscreen SPF 50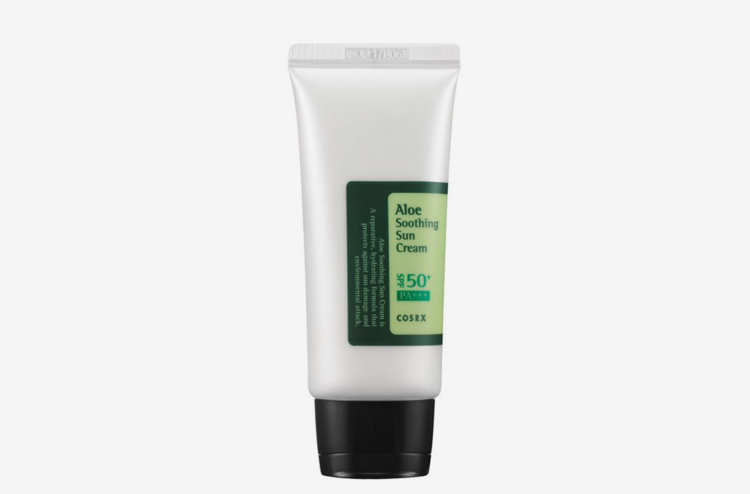 This sunscreen is by the reputable brand, Cosrx. Ingrained with aloe vera as the main ingredient, this sunscreen is perfect for acne-prone skin. Other than anti-inflammatory and anti-redness, it is also a blemish-fighting sunscreen. Hence, you can protect and nourish your skin all in one!
EltaMD UV Daily Broad-Spectrum SPF 40
Sometimes, typical sunscreen can be a bit dehydrating on our skin. Afraid not, this sunscreen contains hyaluronic acid that will keep your skin hydrated as well as protected. It is very suitable for dry skin as it has moisturizing property.
Nadre x Pinkboxcereal : Super Tinted Sunscreen SPF 40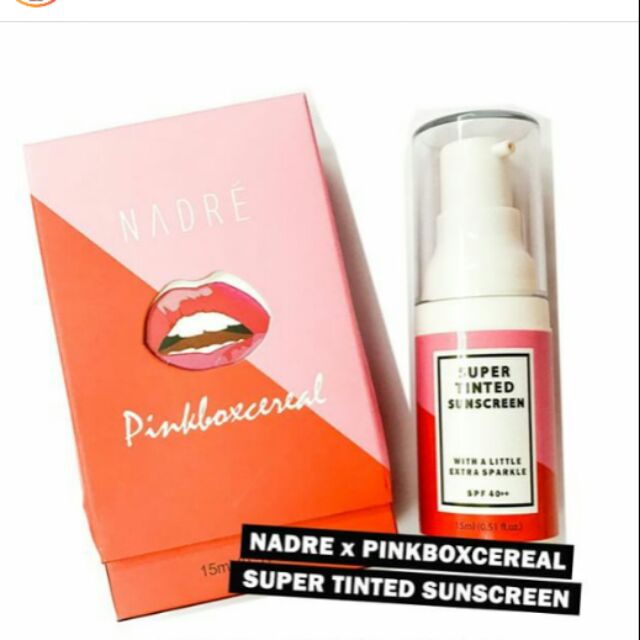 This sunscreen comes with tinted formulation that will not leave white cast on your skin. It contains nano colour beads for skin tone adjustment which is super light and can be applied either before or on top of makeup. After all, this tinted sunscreen works well for Asian skin tones and able to protect your skin from pigmentation and skin problems caused by harmful rays.
Banana Boat SunComfort Clear UltraMist Spray SPF 50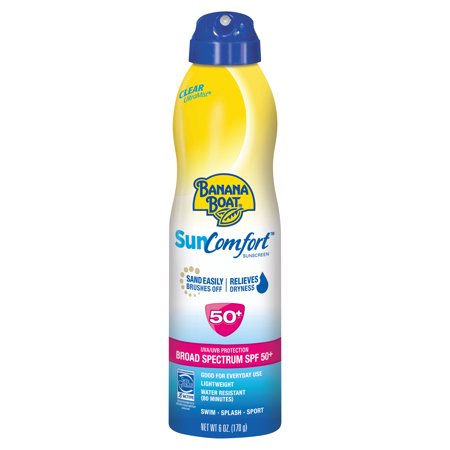 This sunscreen is for you if you prefer a spray-type sunscreen. It is very easy to apply on your face and body. Furthermore, it is very handy to bring during vacation or anytime you go out, so you can reapply sunscreen easily.
Nadre : Super Sunscreen SPF 50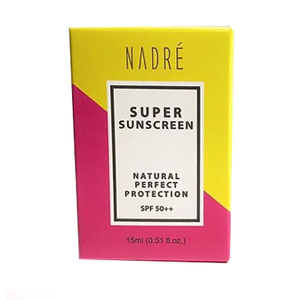 This sunscreen is formulated with natural ingredients and contains natural plant extracts. Other than to protect your skin from UV rays, it is also gives immediate brightening effect. It is a light-weight moisturizing sunscreen that is ideal for face and open pore areas.
Neutrogena Ultimate Sport Face Oil-Free Lotion Sunscreen SPF 70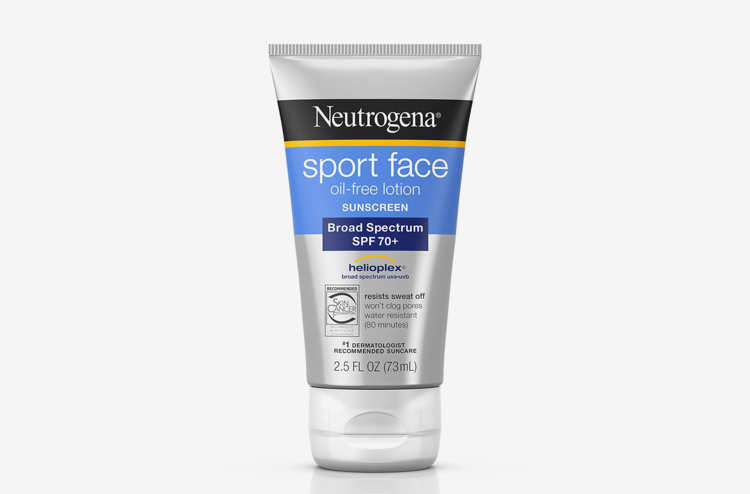 If you like sports or outdoor activities, this sunscreen is a must have. It is a chemical sunscreen that contains ingredients that can absorb UVA rays and protect your skin from. It is oil-free and also water-resistant for a long duration of time.
Whatever you decide to, do some research for the best sunscreen and find out which one suit you better. One way of doing this is to talk to people selling skincare products in stores. Otherwise, you could ask your friends as well, or shop sunscreen collection online.