:sparkles: Raya Rose 2020 :sparkles: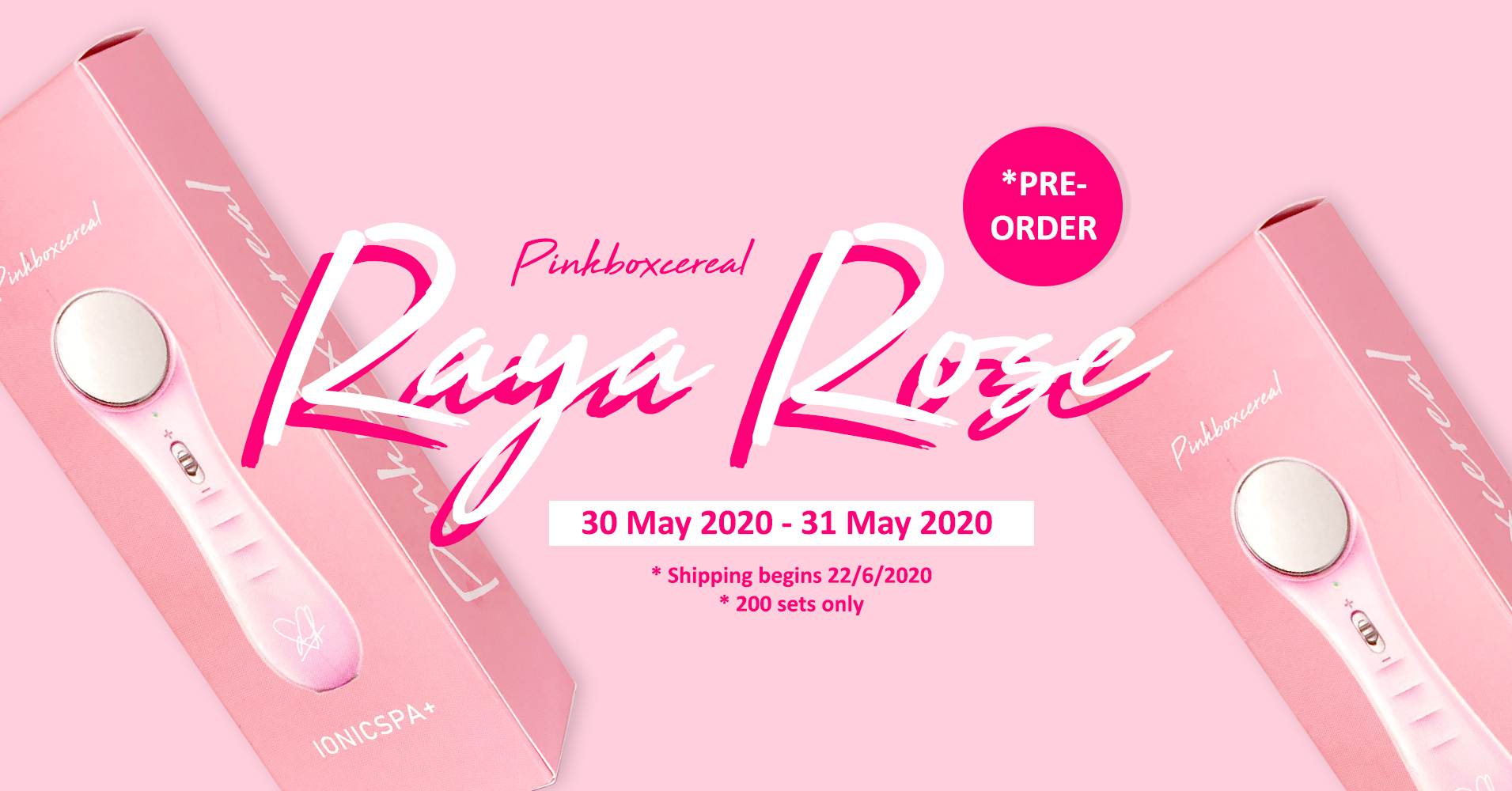 Raya Rose is the biggest beauty kit ever curated by Pinkboxcereal! It is a symbol to celebrate abundance, success and passion for every deserving woman. Since Raya is a little bit 'different' this year, we are here to bring you a little twist to spice up your festive season!
---
Frequently Asked Questions (FAQ)


1. When will I receive my Raya Rose (Pre-Order)?
Your Raya Rose orders will be shipped starting 22/6/2020.

2. I have a birthday code, can I use it?
Yes you can!!!

3. I still can deduct my store credit right?
Yes, you can still use your store credit to shop for earlybird promo <3

4. Can I buy the Raya Rose through agents and dropship?
Yes you can!!
5. Can I pick up my Raya Rose?
Yes but only after 22/6/2020. But we are giving free shipping, so best if we
send it straight to you <3
---
Sorry, there is no product in this collection