What is the #emergencybeautykit?
#emergencybeautykit is the pink box that brought you here!
You can shop anything in this website & we will send you the items in that fabulous pink box.
How many boxes will I get?
We will fit everything that you bought in 1 box.
But if it doesn't fit, we will put in an extra box for free!
What if I want extra boxes? Can I buy them?
Sorry dolls, we do not sell the boxes. In case you want an extra box,
you can split your order into two purchases.
Meaning you will have to pay for separate orders / shipping.
How many days does it take for me to receive my #emergencybeautykit?
Usually it will take top 3-4 working days, in some festive or sale season – it might take up to a week.
But we always practice next day delivery & try our best to get it to you ASAP!
What is the "store-credit"?
You will receive some amount of rebate after shopping at our website.
You can redeem that amount in your next purchase by clicking on the redeem button at the check out page.
I have a coupon, how can I use it?
Coupons can be used at the check out page, find the coupon code section & type in your coupon code.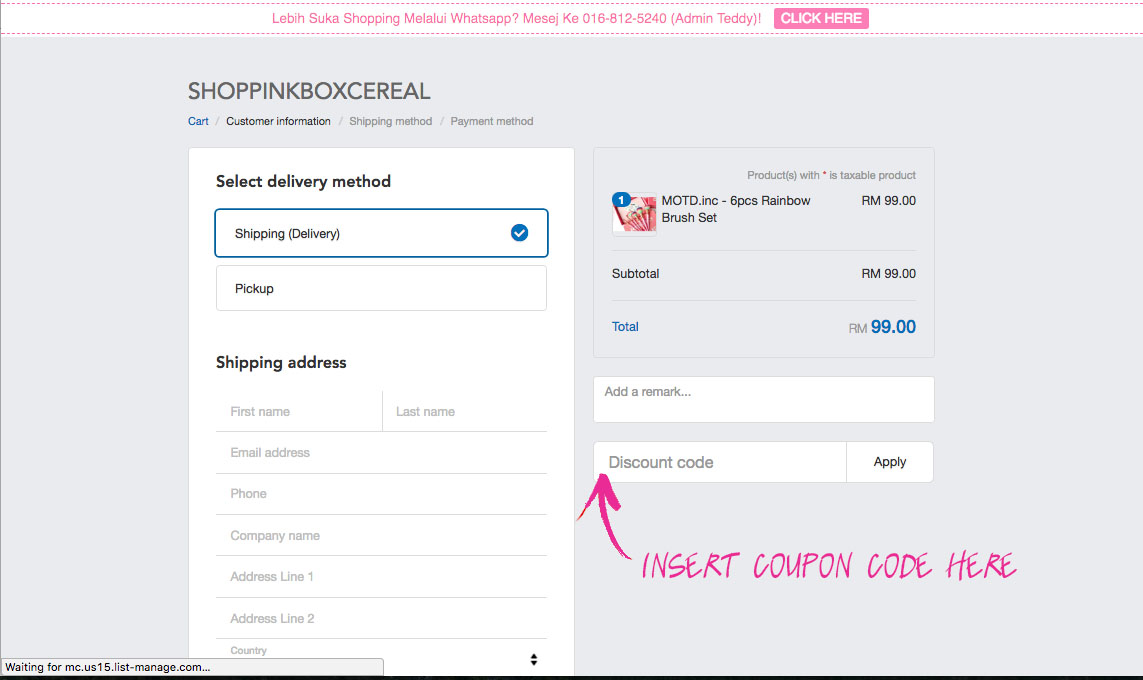 Can I get my box custom for a wedding, birthday gift?
Yes, we love to help you with that! Let us know in the remarks & we will write a note on your behalf!