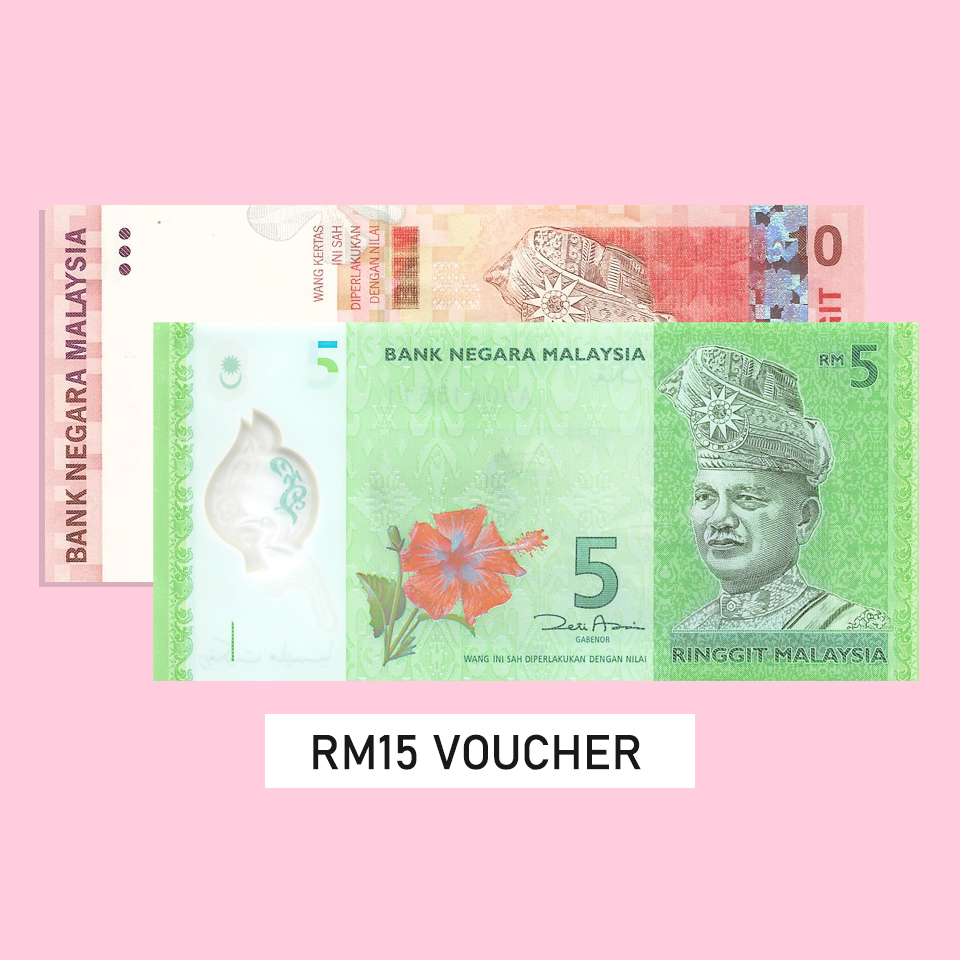 Option : B1
Item : RM15 Discount Voucher
(for Pinkboxcereal or Hijabbunny)
Please email us to claim this voucher
HOW TO CLAIM :
1) For discount voucher, please email to hello.pinkboxcereal@gmail.com.
2) For others, please refer to this page https://www.shoppinkboxcereal.com/blogs/the-dolls-story/how-to-claim-your-dolls-club-rewards
TERMS AND CONDITIONS :
1) You can only claim your reward within the next month, or the next 2 months latest.
(eg : If you have a total spending of RM500 in June, you can claim for this reward in July or August the latest. You can no longer claim for June rewards in September onwards)
2) Reward claim is applicable according to your monthly total spending only. It cannot be accumulated / combined with other months.
(eg : You cannot combine your total spending in June and July together. If you have spent RM250 in June and another RM500 in July, it is NOT considered as RM750. Instead, you can claim for June reward (under RM250 section) and July reward (under RM500 section) separately.)
3) Only 1 reward per redemption, no combination is allowed.
(eg : You can only claim for 1 ONE reward. If you have spent RM500 last month, you can choose any ONE of the options in the RM500 section and cannot choose 2 rewards from RM250 section)
5) Reward claim is applicable for website purchases & Pinkboxcereal official events only. Purchases from whatsapp, other stores, agents, dropship, distributors are not applicable.