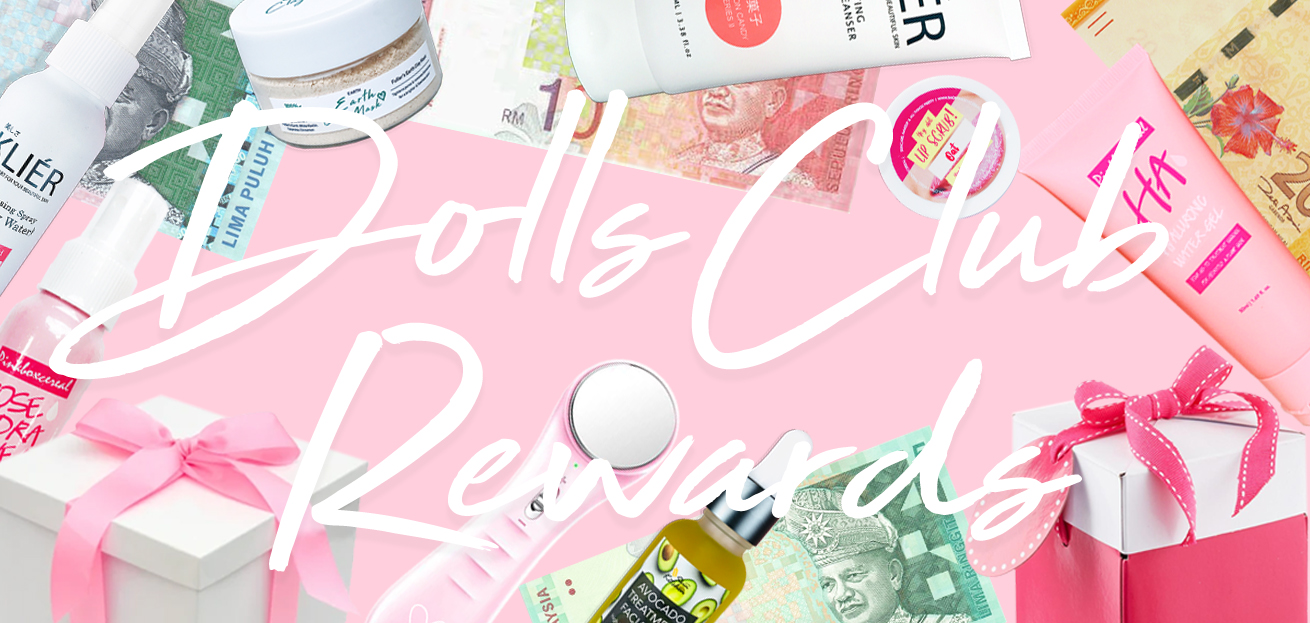 Your total purchase last month is........

RM150 - RM249

RM250 - RM349

RM350 - RM499

RM500 - RM749

RM750 - RM999

RM1,000 - RM1,499


RM1,500 - RM2,000

RM2,000 - RM2,499

RM2,500 & ABOVE

---
HOW TO CLAIM :
STEP 1 :
Login and click on "My Account".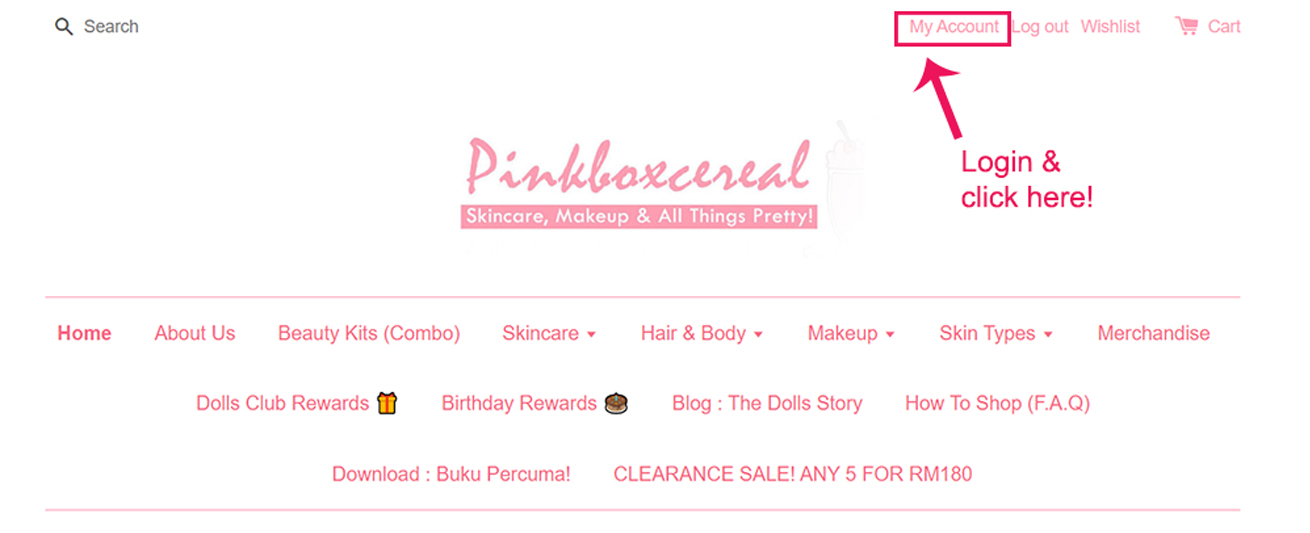 STEP 2 :
Total up your last month purchase.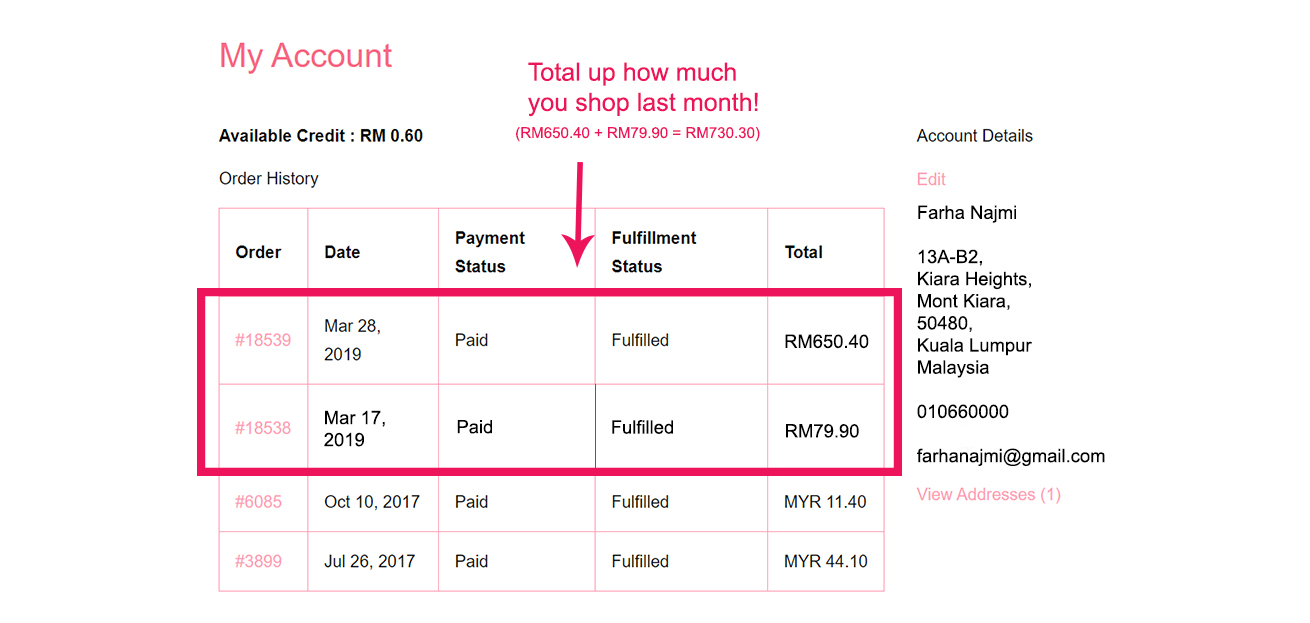 STEP 3 :
Click on Dolls Club Rewards and choose your rewards!

STEP 4 :
At the checkout page, insert the reward that you choose in the Remarks Section and proceed to payment.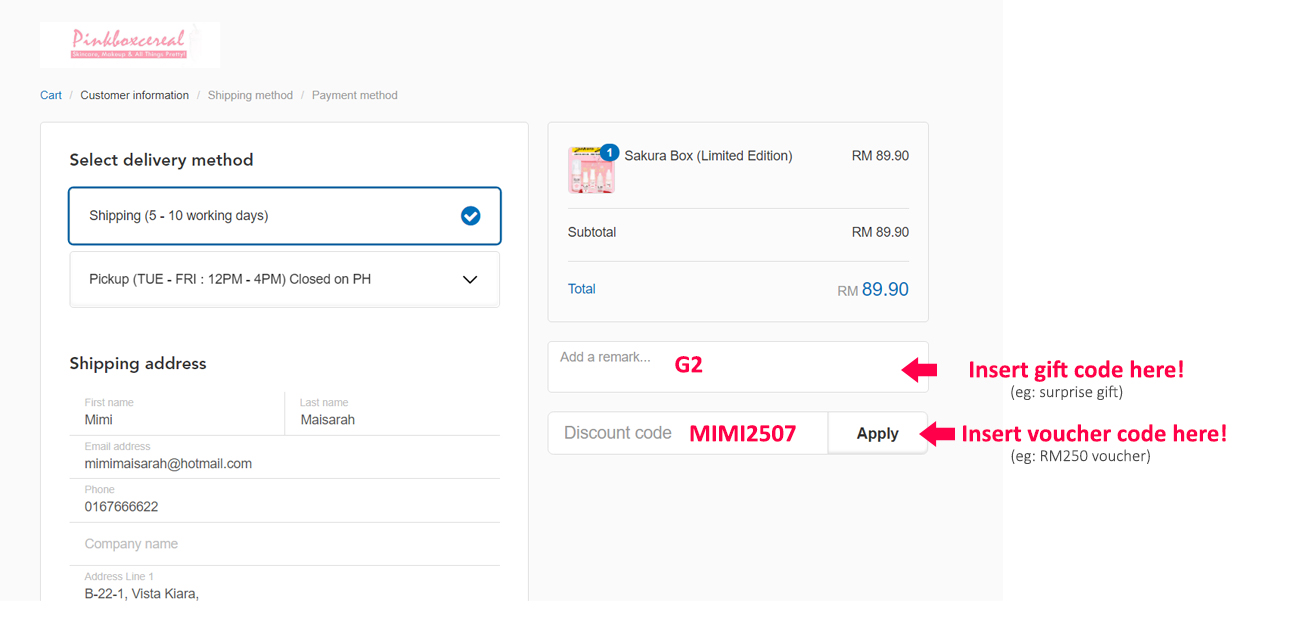 For safety, please check the invoice in your email to see if the remark is wrong or missing. Please email us at hello.pinkboxcereal@gmail.com if you encounter any problems.
---

TERMS AND CONDITIONS :

1) You can claim your reward on the next month (or the next 2 months max.)
If you spent RM500 in June, you can claim for D2 reward in July or August. June rewards is no longer available in September onwards.

2) Reward claim cannot be accumulated / combined with other months.
If you spent RM250 in June and RM500 in July, you can claim for June reward (under RM250 section) and July reward (under RM500 section) separately. You're not allowed to combine the purchase and claim for RM750.

3) Only 1 reward per redemption, no combination is allowed.
If you have spent RM500, you can choose any ONE of the options in the RM500 section. You cannot choose 2 rewards from RM250 section.

5) Reward claim is applicable for website / official events purchases only.
Purchases from whatsapp, other stores, agents, dropship, distributors are not applicable.