We Need Your Help!
Hey dolls! We are nominated again for one of the prestigious E-Commerce awards in our country – Selangor IT & Ecommerce Award! We are happy to again be nominated alongside with other big brands like Calaqisya, Siti Khadijah and others!
To win this award, we need to enter a sales contest.
The brand with the highest sales will win the award! This is where we need your help! If you're looking to restock, never made any purchase before – or just simply want to be our supportive dolls, please make your purchases this November!
Awards Bundles are back!
Of course we have prepared one of the best promos this year! We have created beauty bundles based on your favorite product choices, throw in some great prizes & many more!
Promo #1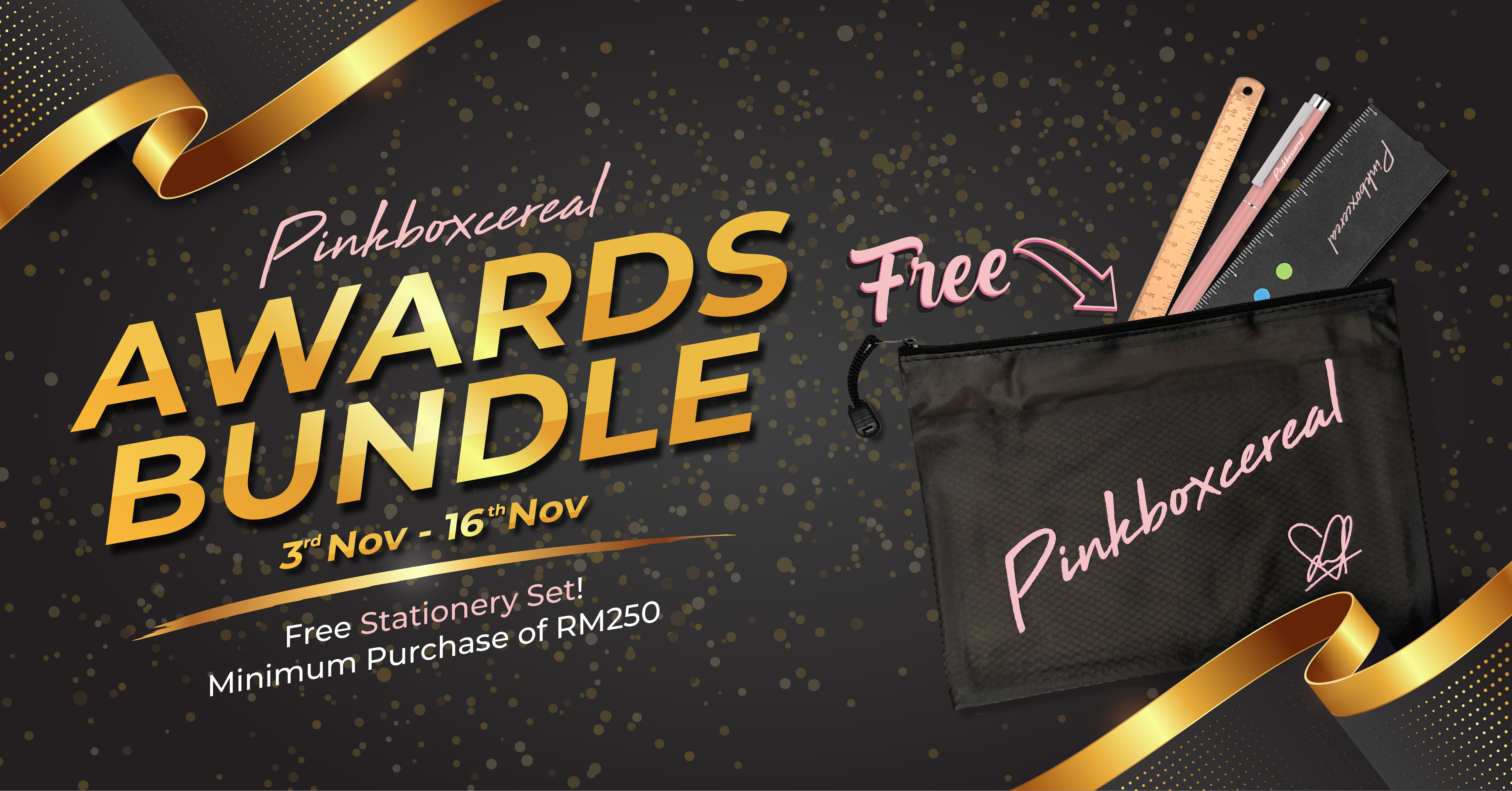 Free when you shop for any of our Awards Bundle OR anything above RM250 (We only have 500 sets!)
Promo #2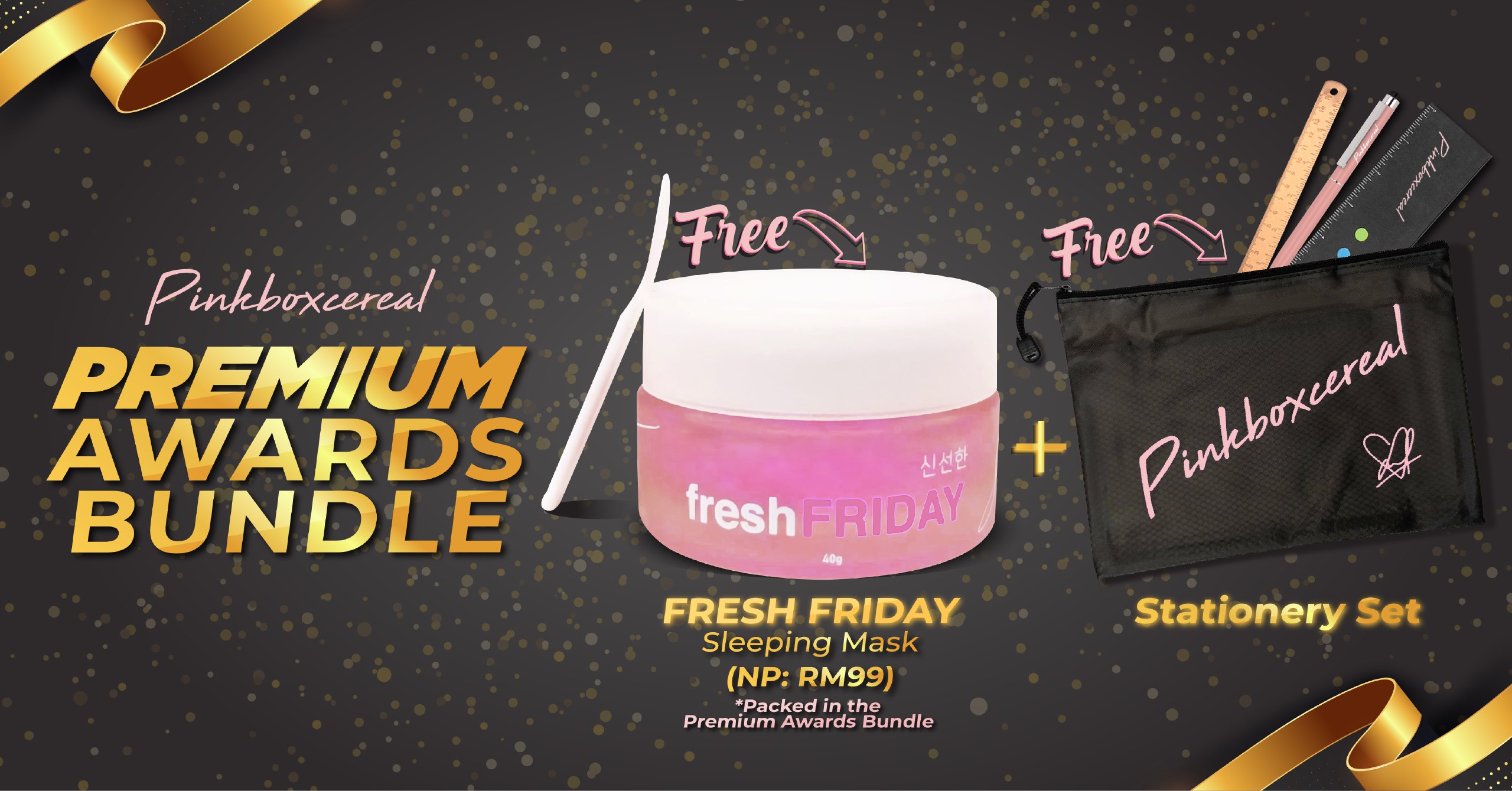 Free when you shop any of our Premium Awards Bundle (Only 1 FREE Stationery Set per receipt. If you are buying more than 1 Premium Awards Bundle, please separate your order and postage if you want more than 1 FREE Stationery Set)
Promo #3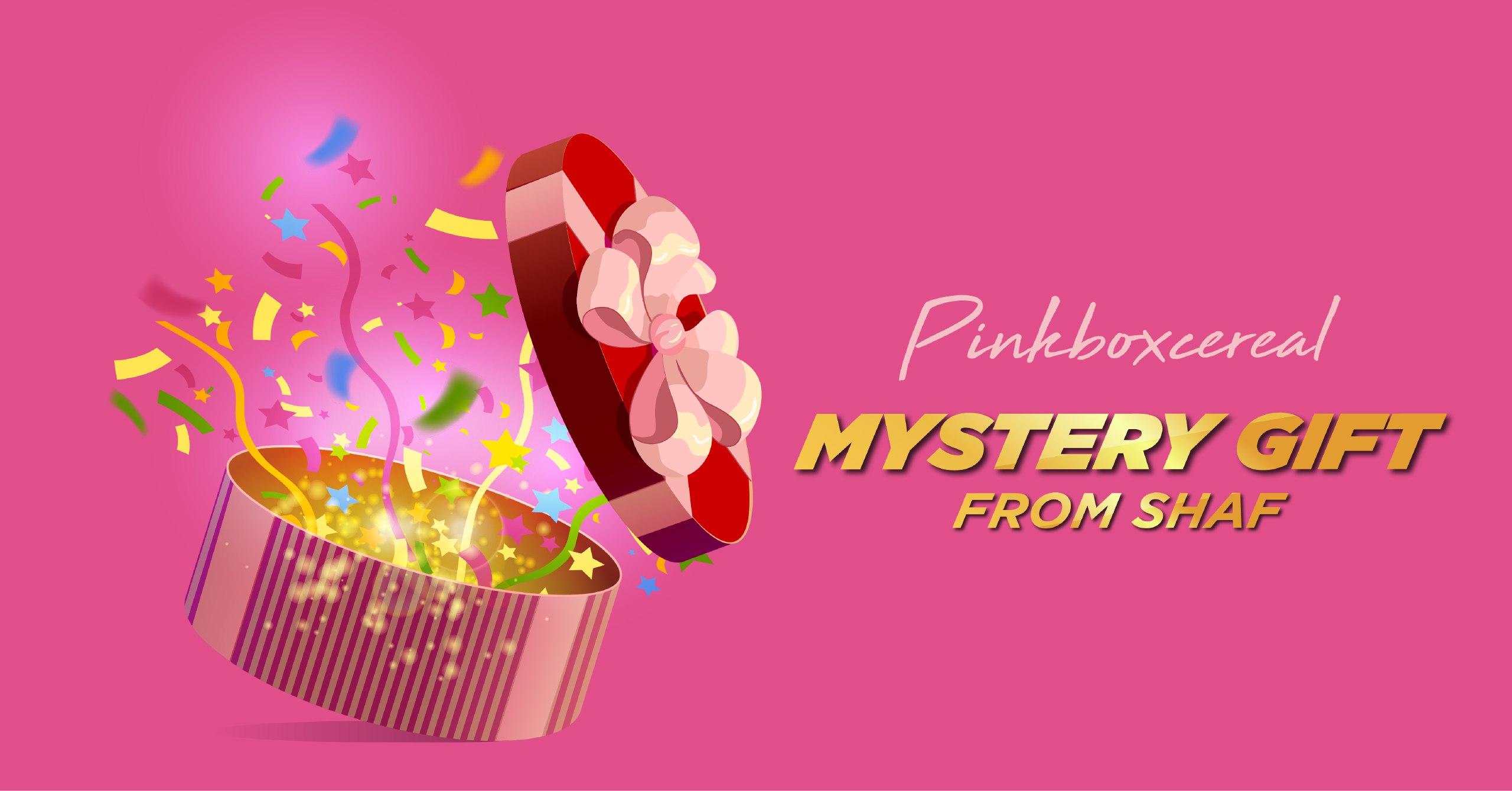 FREE: Mystery Gift from Shaf for purchases above RM500 in November (to be claimed the following month)
Your support this November means so much to us at Pinkboxcereal. It will increase our chance of winning this prestigious award (and if we win, of coz there'll be another celebration 🤭) So please shop for yourself, shop for your mommy, your aunty, your cousin and your neighbor!


========================================
Early-Access Special!
=========================================
We're also going to launch an "Early Access Special" before the official launch!
Date: 3 Nov (Tuesday)
Time: 2pm - 6pm
Fill in the form below to receive updates & reminders! ⬇⬇⬇
Thank you so much for your love & support dolls!