Coming Soon | Akan Datang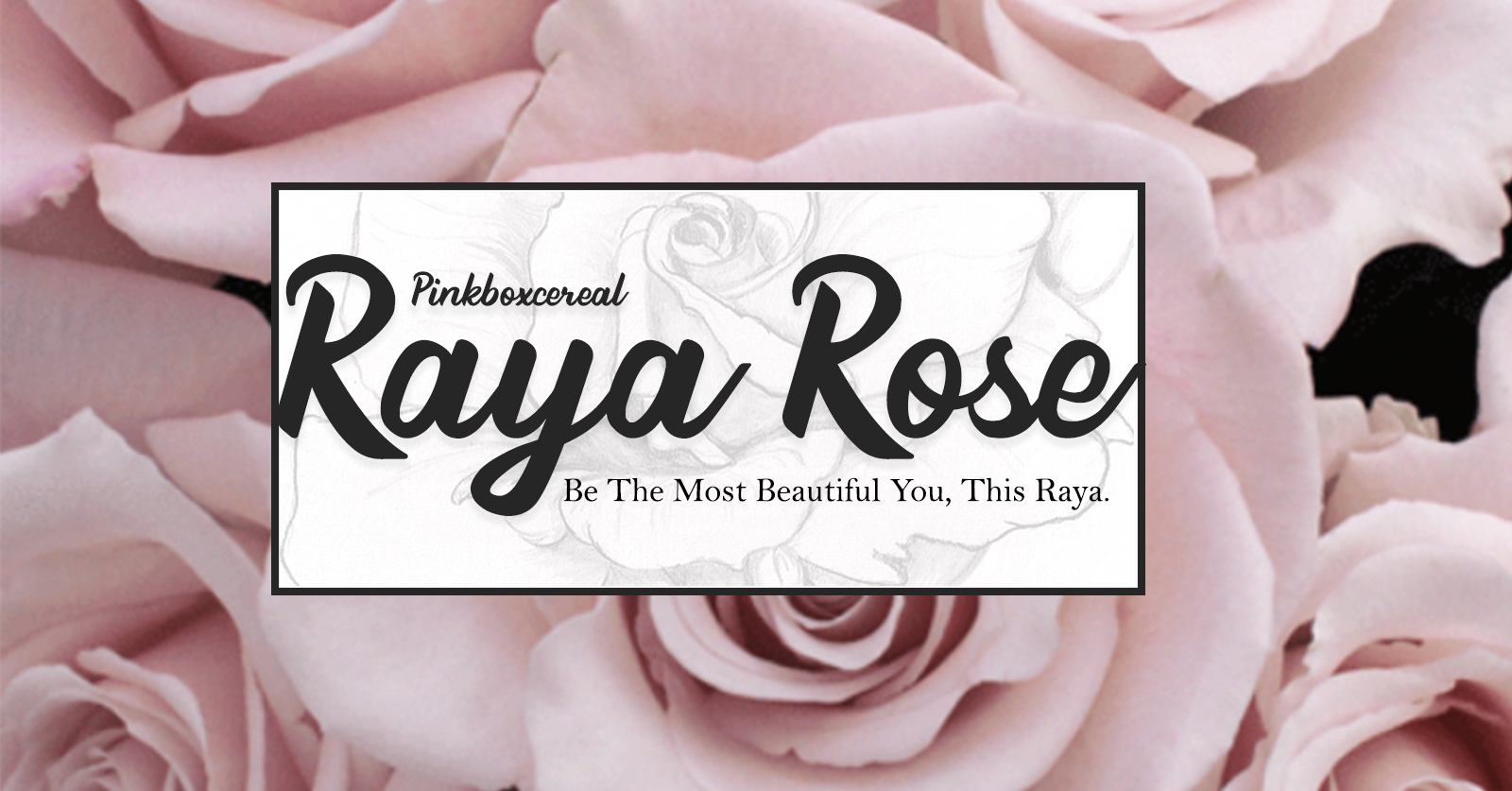 What is the Pinkboxcereal Raya Rose?
Raya Rose is the biggest beauty kit ever curated by Pinkboxcereal. Raya Rose is a symbol of abundance, success and passion for every deserving woman.
Apakah itu Pinkboxcereal Raya Rose?
Raya Rose adalah set kecantikan paling besar pernah dicipta oleh Pinkboxcereal. Raya Rose adalah satu simbol kemewahan, kejayaan dan semangat pada wanita yang memilikinya.
---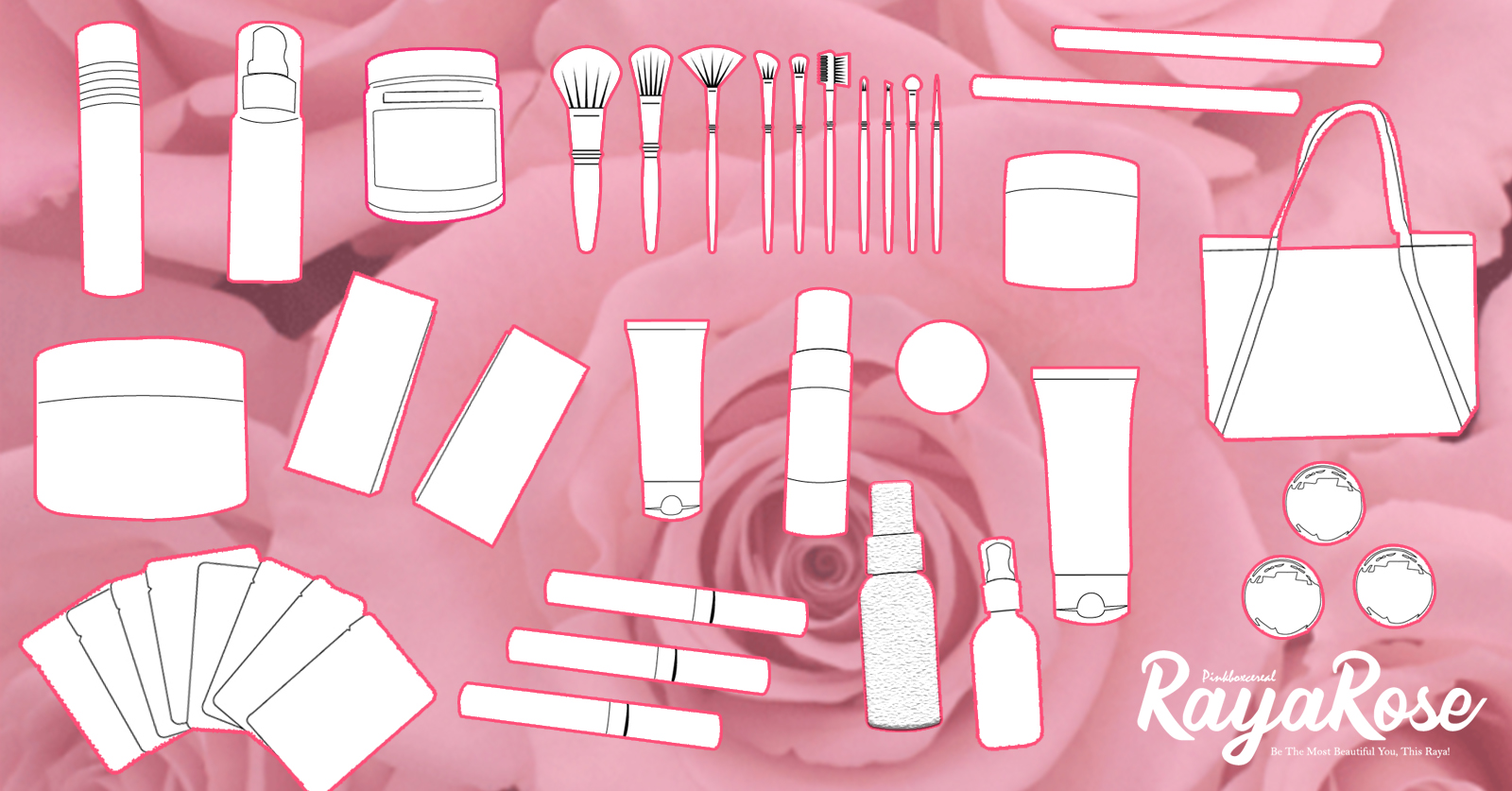 What is inside the Raya Rose?
The Raya Rose has over 20 beauty products (Original price : RM1,200). Inside, the rightful owner will find best selling beauty products, pre-launched beauty products and premium accessories. In addition to that, you will be added into the VIP Raya Rose members list - which entitles you to an unlimited 15% discount on shoppinkboxcereal.com , ibujulian.com and shabiandco.com throughout the whole month of May & June 2019.
Apakah kandungan di dalam Raya Rose?
Raya Rose mempunyai lebih 20+ produk kecantikan (Harga asal : RM1,200). Di dalamnya, pemiliknya akan memiliki produk kecantikan best-seller, produk kecantikan yang belum dilancarkan dan juga aksesori premium. Bukan itu saja, anda juga akan diberikan keahlian VIP Raya Rose - yang memberikan anda diskaun pembelian 15% di shoppinkboxcereal.com, ibujulian.com dan shabiandco.com sepanjang bulan May & Jun 2019.

---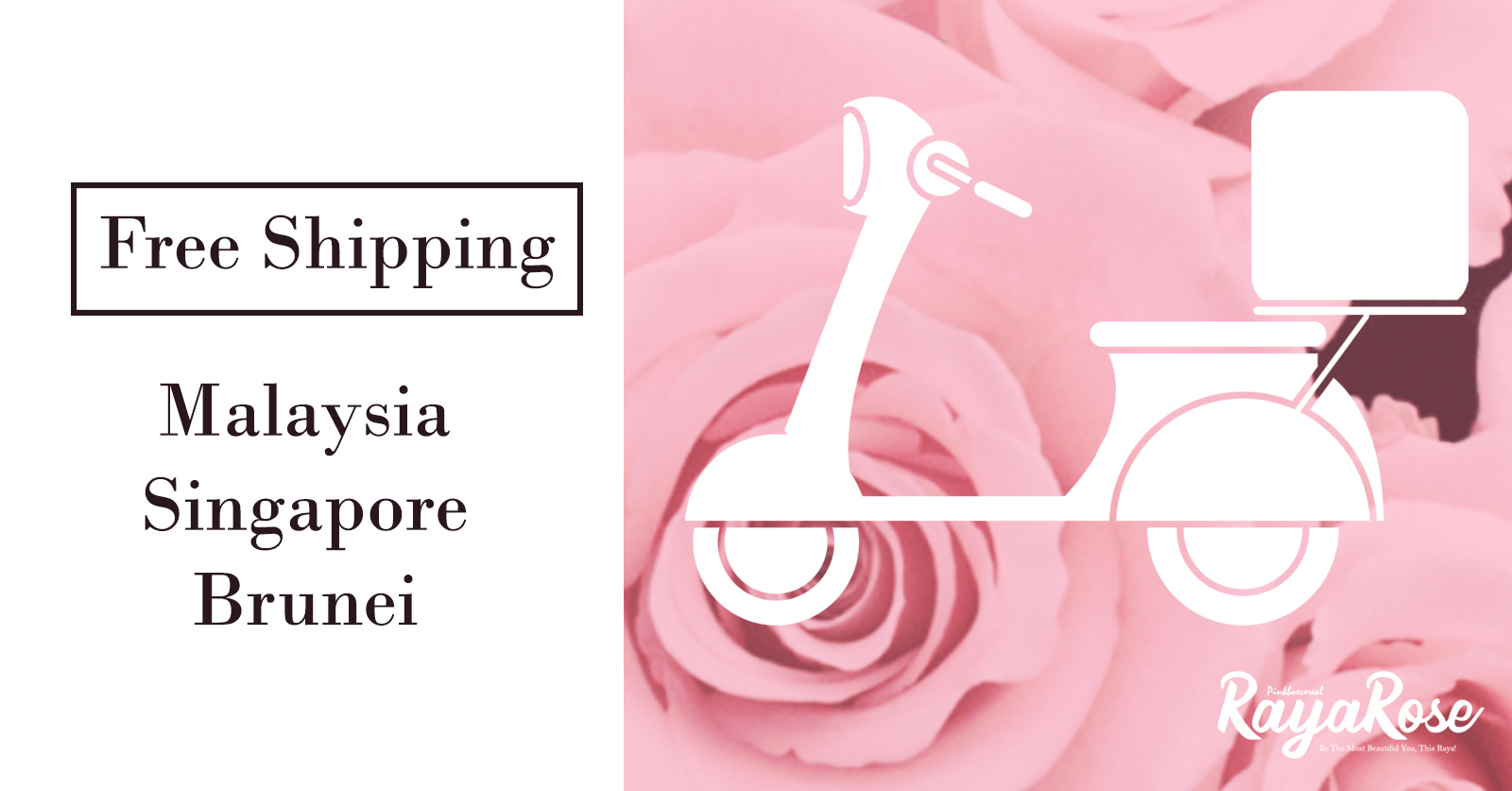 How much is the postage of Raya Rose?
Postage is free for every purchase of Raya Rose to everywhere in Malaysia, Singapore and Brunei.
Berapakah kos penghantaran Raya Rose?
Penghantaran Raya Rose adalah percuma keseluruh Malaysia, Singapore dan Brunei.
---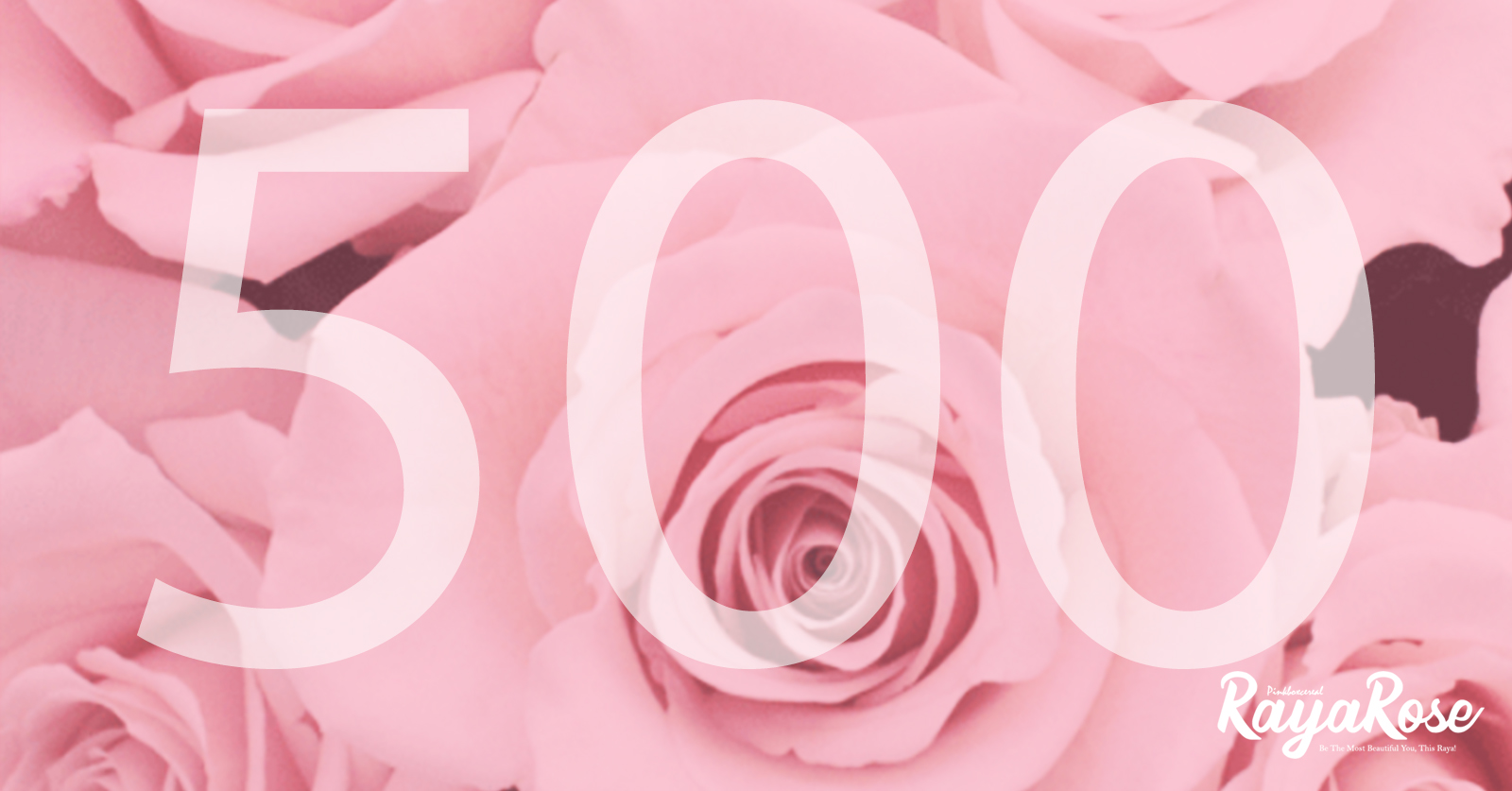 How many Raya Rose is available on sale?
The Raya Rose is only available for 500 owners only. However, since many items in the Raya Rose are handmade - we might release them in few separate batches. Do expect temporary 'out-of-stock'.
Berapa unitkah Raya Rose yang akan dijual?
Raya Rose hanya terhad kepada 500 pemilik sahaja. Bagaimanapun, kerana banyak produk di dalam Raya Rose adalah handmade - jualan mungkin akan dihentikan sementara waktu.
---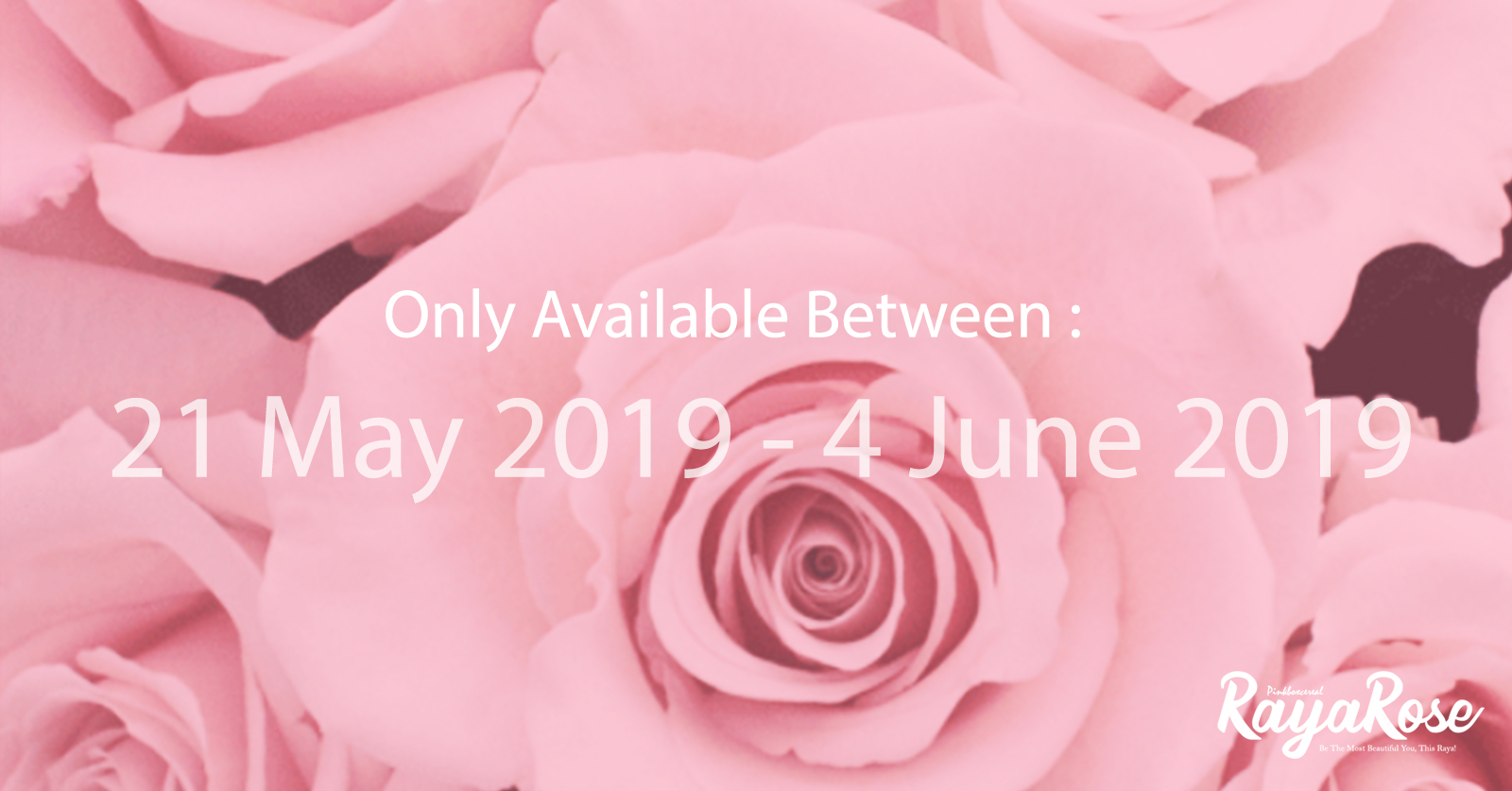 When will the Raya Rose be available?
The Raya Rose will be available on sale on Tuesday (21/5/2019) until Tuesday (4/6/2019). To avoid disappointment in late shipping or sold out, please make your order early. The Raya Rose is not available for sale after the end date. No discount vouchers is applicable for the purchase of Raya Rose.
Bilakah saya boleh menempah Raya Rose?
Raya Rose akan dilancarkan pada Selasa (21/5/2019) sehingga Selasa (4/6/2019). Untuk mengelakkan kekecewaan seperti penghantaran lewat atau kehabisan stok, sila buat tempahan lebih awal. Tiada 're-stock' selepas 4/6/2019 atau selepas kehabisan stok. Baucar diskaun adalah tidak sah untuk tempahan Raya Rose.