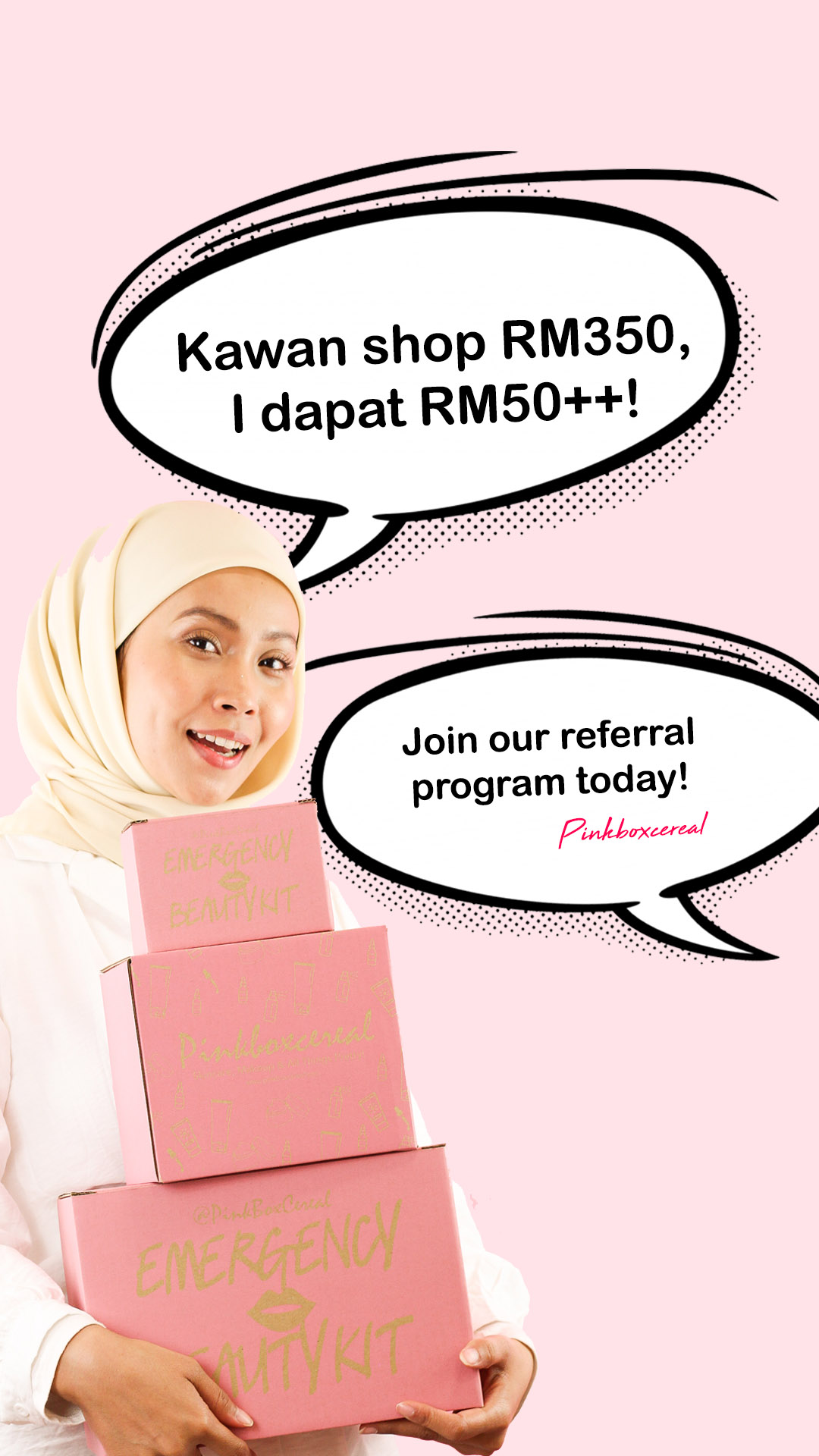 Introduce Your Friends, Get Up To RM1,000!
Nak cari side income?
Nak dapat commission tanpa menjual?
Suka share benda2 best dengan kawan-kawan?
---

Pinkboxcereal Referral Program

1. "Apa tu Bear? Tak pernah dengar lah..."

Bila doll signup program ni, PBC akan bagi satu link special.

Contohnya : www.pinkboxcereal/sara21 ⟵ Link ni dipanggil referral link!
2. "Faham, tp nak buat apa link tu?" 🤔

Untuk dapat commission, just share tentang Pinkboxcereal pada kawan2, famili, group whatsapp, fb group dan lain2. Jangan lupa share referral link tu sekali, jom tengok satu contoh!

Contoh :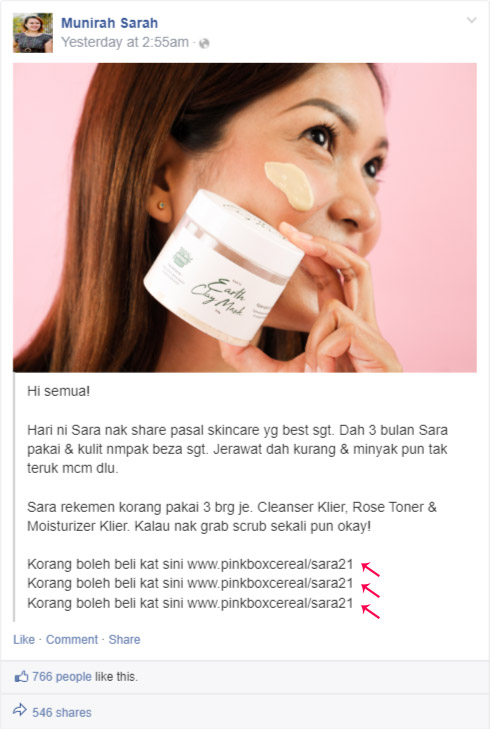 3. "Lepas post ni, apa jadi Bear?

Bila ada kawan2 klik link ni, register akaun baru & buat pembelian pertama mereka, dolls akan dapat 15% commission!
Kalau 20 org beli Complete Skincare Kit (RM350) bulan tu, your monthly commission is RM1,000++
Setiap awal bulan, PBC akan bank-in the commission to you!

4. "Saya rasa macam susah je..."

Tak susah lah. Post gambar, tulis caption, letak link. Habis!

Yang penting kena rajin share pasal your pinkboxcereal story with your friends. Kalau malu2, commission pun malu2 jugak lah 🤭.

Semua orang is looking for a good skincare, so mudah sangat lah nak buat ni!
---
So macam mana, okay tak?
Kita cuma ada 3̶0̶0̶ 170 referral link je lagi.
Kalau nak join, boleh klik pada gambar bawah!
Kalau nak join, boleh klik pada gambar bawah!
Kalau nak join, boleh klik pada gambar bawah!