Skin Kitchen : Avocado Treatment Facial Oil (15ml)

Reduce your acne blemishes, tighten pores, prevent wrinkles and replenish dehydrated skin!
Item :
- Skin Kitchen : Avocado Treatment Facial Oil (15ml)
Benefits :
🥑 100% imported Avocado oil from USA.
🥑 Hydrates deeper than coconut oil!
🥑 Vitamin A, D, E to help dehydrated skin!
🥑 Lightweight texture and non-sticky!
🥑 The Kardashian's favorite type of face oil!
Avocado Oil yang diimport dari Amerika Syarikat ini kaya dengan Vitamin A, D dan E untuk membekalkan kulit dengan nutrien sepanjang hari. Avocado oil juga melembap kulit lebih baik dari minyak kelapa. Sifatnya yang ringan memudahkan penyerapan dan kulit tidak akan nampak berminyak. Avocado Oil mampu mengurangkan parut jerawat, ketatkan pori, elakkan kedutan wajah dan melembap kulit sepanjang hari!
How To Use :
🥑 For double cleansing - apply a few drops on your face, eyes and neck areas. Gently massage those areas to get rid of your makeup residue, grease and dirt. After 30-60 seconds, wipe your face with a damp cloth, facial sponge or wipes. Proceed with a hydrating facial cleanser.
🥑 For treatment mask – after using toner and serum / essence, apply a few drops and massage your skin in an upward motion. You can choose to rinse after 15 minutes or just leave it overnight. End the routine with a hydrating moisturizer.
Volume :
15ml | 45 - 60 days
Reviews :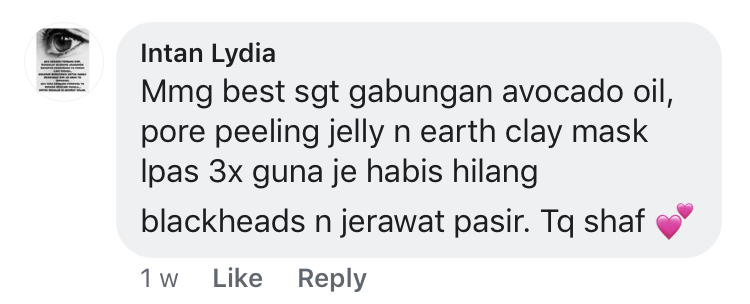 Ingredients :
Avocado Oil, Castor Oil, Frankincense Oil, Arabica Coffee Seed Oil.
Notes:
• We advise you to fully finish the product within 6 months after opening to ensure the ingredients are at their optimum and fresh quality. Please discard after 12 months of opening.
• The scent and texture of this facial oil may vary from time to time. Because this product has absolutely no artificial fragrance, we only use the purest form of plant extracts and essential oils. As these ingredients and essential oils come from nature, and they vary from crop to crop or region to region, this makes it impossible to produce finished products in which the scents and texture are always exactly the same. Although the smell and texture may vary from one bottle to another, be rest assured that the benefits and quality of the product will always remain the same and will not affect the results of your usage.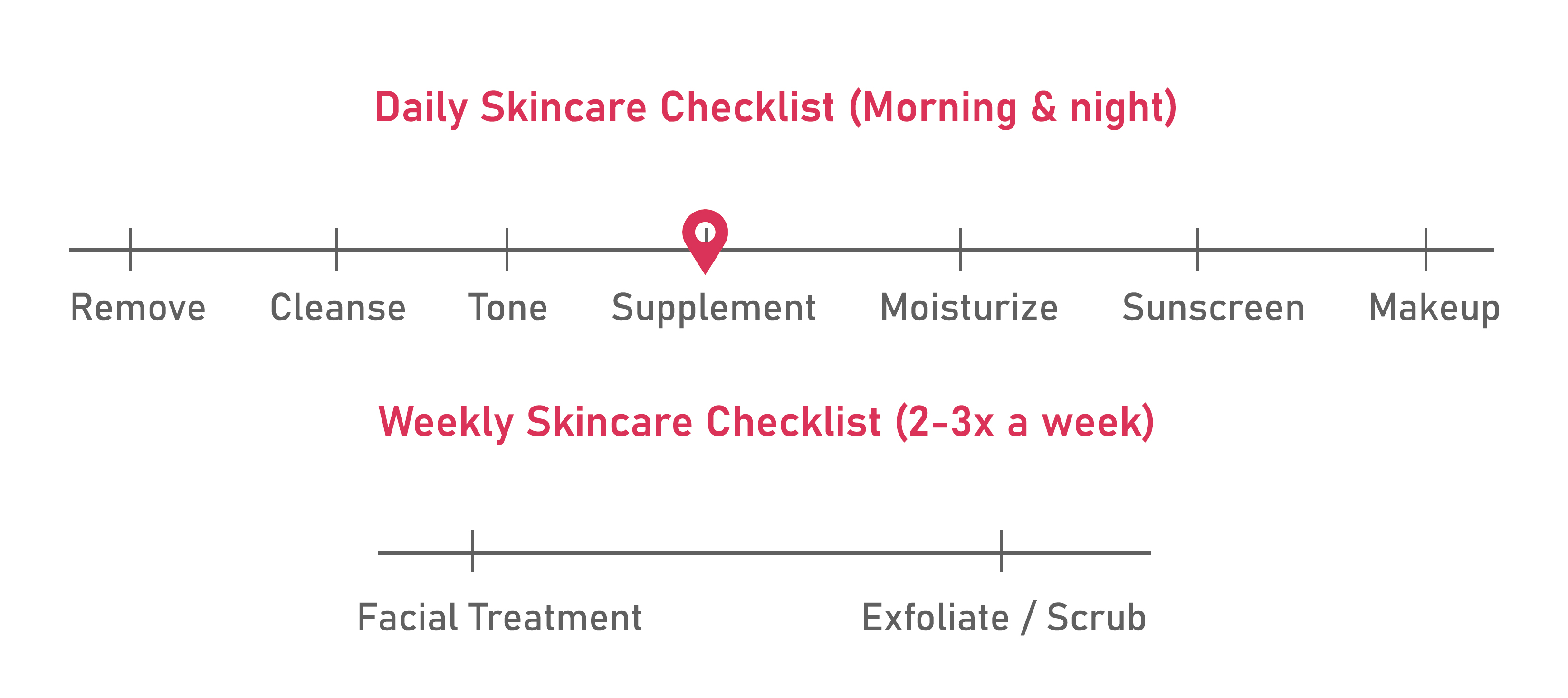 Customer comments
| Author/Date | Rating | Comment |
| --- | --- | --- |
---