Skincare & Makeup Workshop At The Dollhouse! (31 March 2019)
JIKA ANDA TIDAK MEMBELI BARANG LAIN DI WEBSITE INI, SILA PILIH OPTION "PICK-UP" (ANTARA ISNIN - JUMAAT JAM 1PM - 4PM) UNTUK MENGELAKKAN CAJ POSTAGE SEMASA CHECKOUT
PERHATIAN! ANDA TIDAK PERLU PICK UP TIKET DI PEJABAT KAMI SETELAH MEMBUAT PEMBELIAN. ANDA HANYA PERLU DATANG TERUS PADA 31 MAC 2019 @ 9AM DI LOKASI EVENT SAHAJA. APABILA SUDAH MEMBUAT PEMBAYARAN, PASTIKAN ANDA SIMPAN NOMBOR ORDER ID ATAU INVOICE (AKAN DAPAT MELALUI EMAIL YANG DIGUNAKAN SEMASA CHECKOUT) UNTUK MENDAFTAR PADA HARI EVENT TERSEBUT. UNTUK SEBARANG PERTANYAAN, SILA EMAIL KE HELLO.PINKBOXCEREAL@GMAIL.COM ATAU HUBUNGI (CALL ONLY) 016-6607254
TIDAK TAHU CARA UNTUK MEMBELI DI WEBSITE? BOLEH WHATSAPP ADMIN TEDDY DI 010-900 6900
----------------------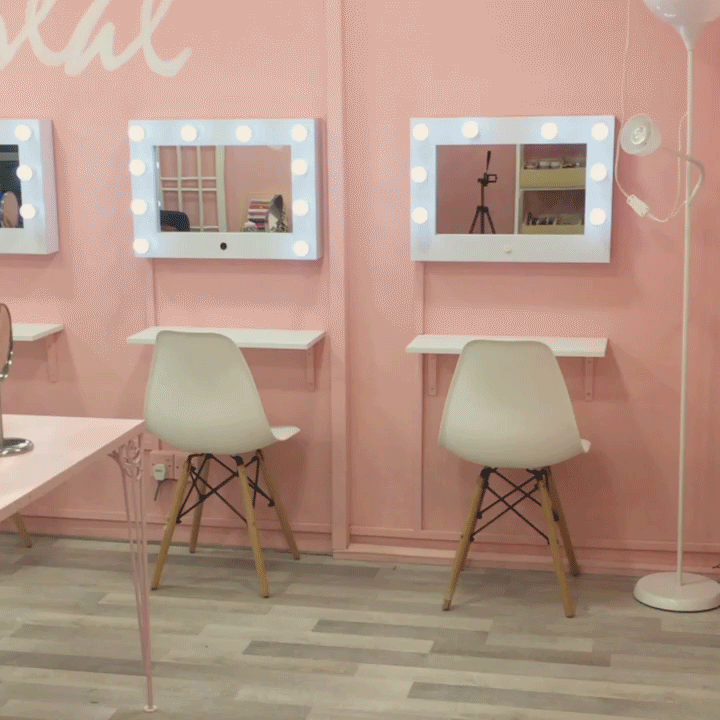 "FE-FEELING PRINCESS SANGAT! DARI 9AM HINGGA 3PM CHILL-CHILL DEKAT PINK DOLLHOUSE SAMBIL BELAJAR SKINCARE & MAKEUP DARI BEAUTYGURU PINKBOXCEREAL!"
.
Nak tau tak macamana program ni berlangsung?
.
TARIKH : 31 MARCH 2019
MASA : 9AM - 3PM
TEMPAT : PINKBOXCEREAL HQ / DOLLHOUSE

Address: Pinkboxcereal Sdn Bhd, B-3-22, Pelangi Business Center, Jalan PJU 6, Persiaran Surian, Petaling Jaya 47800 Selangor
.
MASUK2 JE DOLLHOUSE at 9am:
Just datang and relax like a princess (goodies provided!). Datang without any makeup or skincare on sebab kita akan buat practical skincare and makeup!
BREAKFAST:
Breakfast cereal dengan all the other dolls dekat dollhouse sambil selfie sana sini (dinding banyak cantik2 dekat sini utk MOTD hehehe)
BELAJAR:
Kita akan belajar secara teori dan praktikal hands-on mengenai steps skincare dan facial secara mendalam. We'll be playing with masks too!

MAKE YOUR OWN FACE MIST / BEAUTY WATER:

Yes, you read it right! Kita akan buat DIY face mist or beauty water kita sendiri on that day nanti. And yes, mestilah boleh bawa balik face mist tu!
MAKEUP:
Bila kulit dah sihat and cantik after doing the skincare steps, kita akan belajar pula cara makeup yang ala-ala makeup no makeup look gitu, cun enough untuk pergi bernikah malam tu jugak. Eh!
.
But overall, nothing serious. Just a very intimate & fun beauty session with Pinkboxcereal herself!
.
See you there, dolls!
TIDAK BOLEH REFUND DALAM APA JUA SITUASI TERMASUK EMERGENCY (Kecuali pembatalan/penukaran tarikh majlis dari pihak kami). Exchangeable to other person.
Customer comments
| Author/Date | Rating | Comment |
| --- | --- | --- |
---