Skin Kitchen : Avocado Treatment Deodorant Spray
🥑 CLICK HERE TO BUY THE COMPLETE SET WITH THE BOX 🥑
Reduce body odor without any harmful chemicals. A mixture of 8 organic premium treatment oils!
Item :
- Skin Kitchen : Avocado Deodorant Spray (20ml)
Benefits :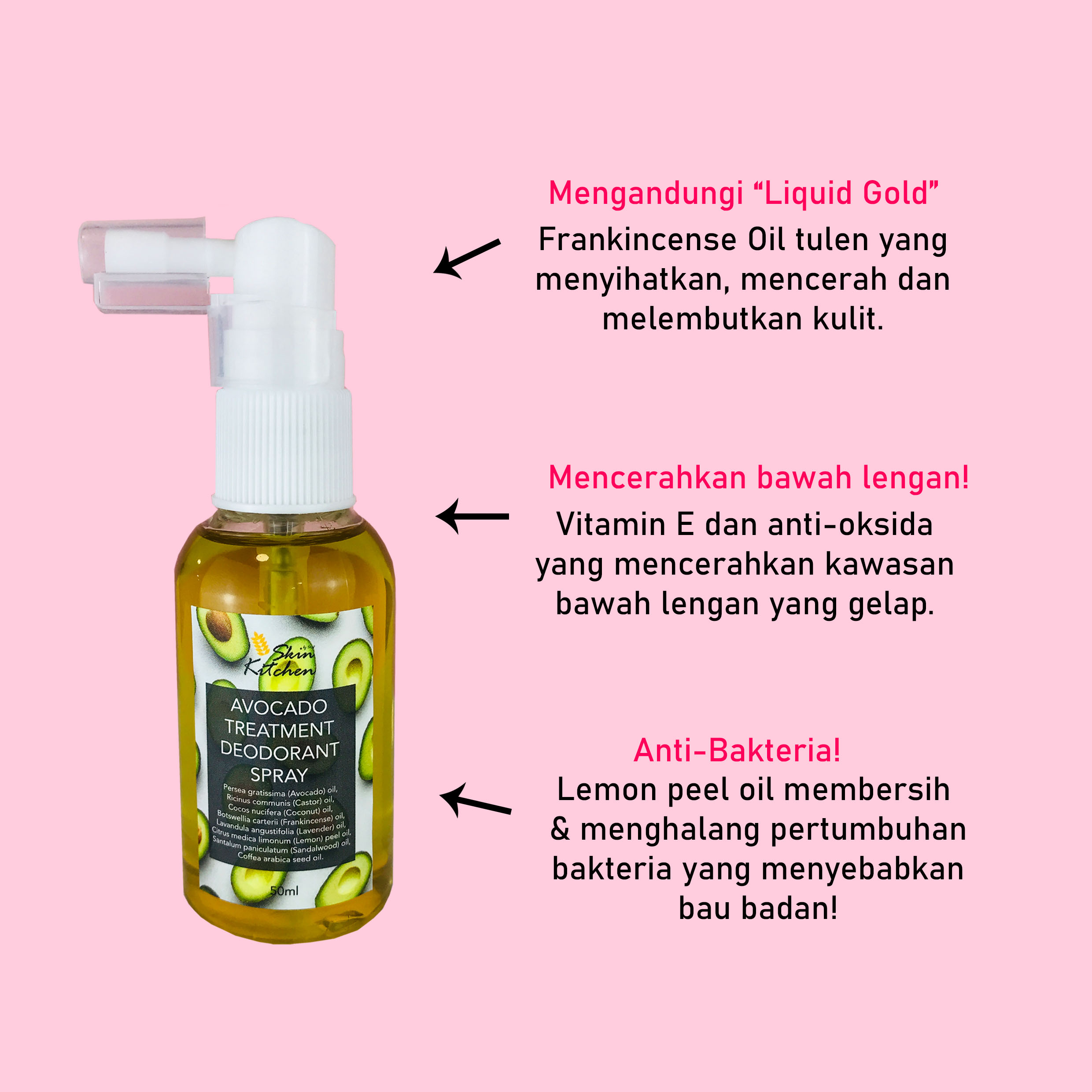 Advantages :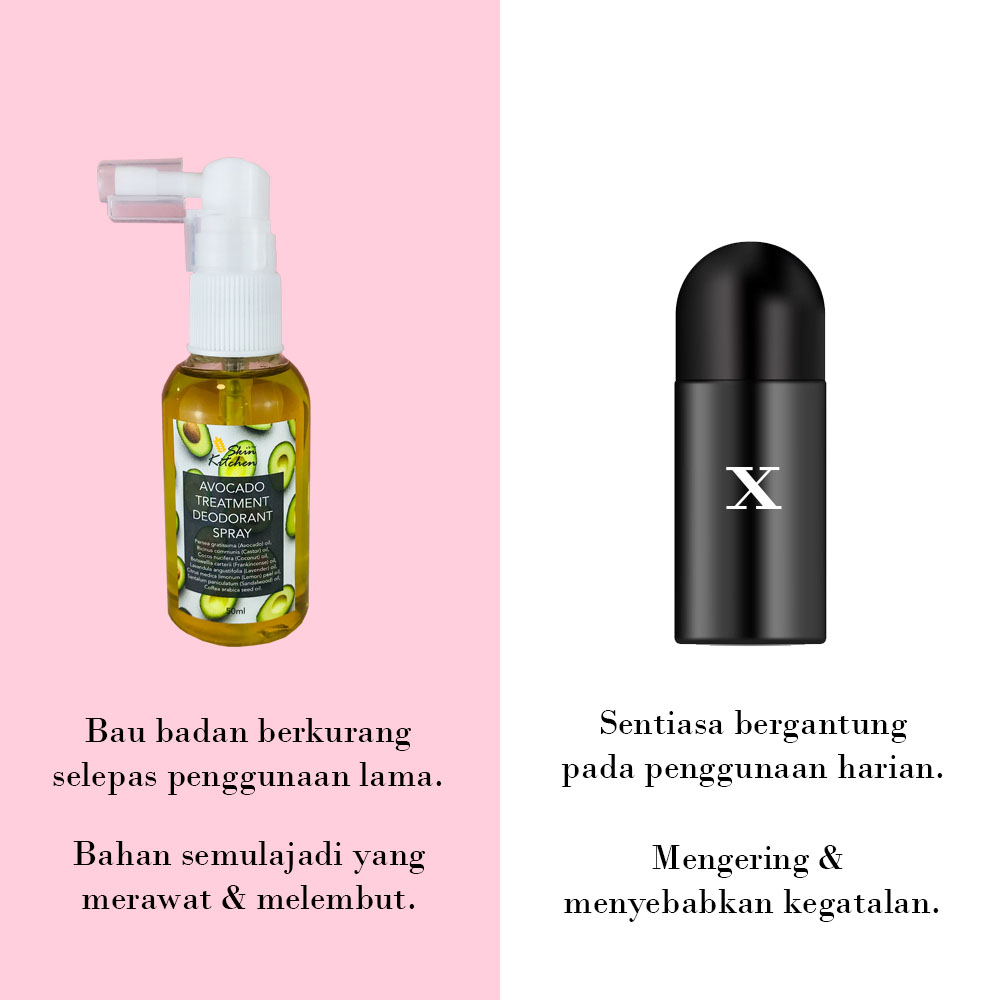 How To Use :
- Spray the deodorant on your fingers and massage in your armpit to activate the oils.
- Can be use daily.
Things To Note:
The avocado deodorant spray is a natural deodorant with no anti-perspirant chemicals in it. With this said, for first timers who are trying this deodorant, it is very common for your body to give out it's initial body odor smell as your body is still adjusting to the new product.

Antiperspirant is classified as an over-the-counter drug in both Canada and the U.S. because it uses aluminum chloride that blocks your sweat glands to prevent you from perspiring. Your body becomes reliant on antiperspirant. If you stop using it, you can experience major changes in the bacteria that grows under your arms, causing you to smell. There is a reason it is classified as an over-the-counter drug, your body becomes dependent on it.

If you are an antiperspirant user making the switch to natural deodorant, it is important to know that this odor-causing bacteria won't last forever, it is just a part of the detox that happens when you discontinue use.

Basically, your body becomes addicted to antiperspirant and it is harder for it to go without it. Thankfully, after several weeks, the culture of bacteria is able to rebalance and stop overproducing odor-causing bacteria.
Volume :
20ml | 60 - 90 days (depending on amount of usage)
Ingredients :
Avocado Oil, Castor Oil, Vegetable Glycerin, Pyrus Malus (Apple) Vinegar, Lavender Oil, Lemon Oil, Peppermint Oil, Coffea Arabica Seed Oil, Vanilla Oil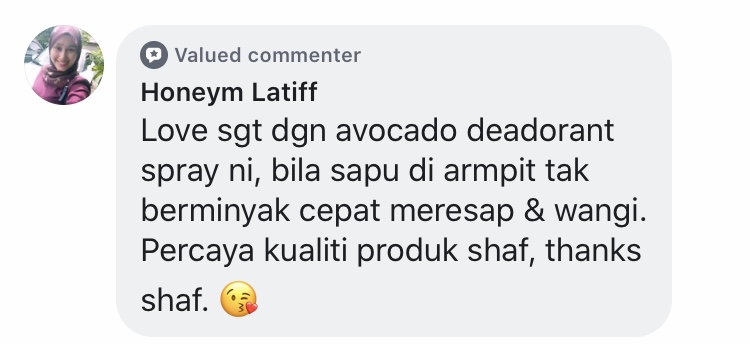 Customer comments
| Author/Date | Rating | Comment |
| --- | --- | --- |
---